Freetown man dies after contracting EEE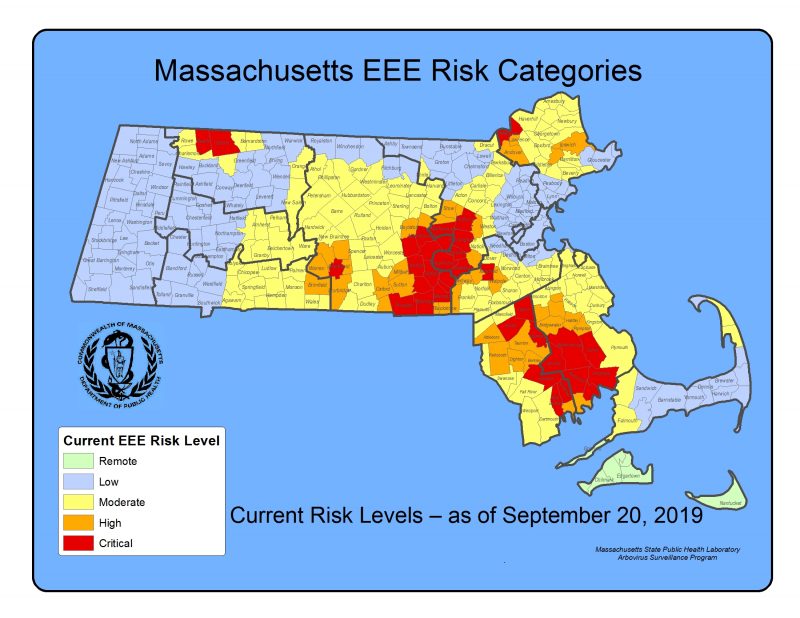 The Massachusetts Board of Health announced earlier today that a Bristol County man in his 70s had passed away due to contracting EEE. The Town of Freetown has issued a statement confirming the man was a resident of the town.
The Town expressed their sadness concerning the death.
"Our most sincere sympathy, thoughts and prayers go out to the victim, to their family and their loved ones."
Freetown reminds their residents to be vigilant when going outdoors. The Board of Health recommends the following for all residents who are outside, especially during dusk to dawn hours:
Use bug spray with DEET
Wear long sleeves and pants
Drain standing water on your property
Fix screens on windows and doors
A Fairhaven woman died earlier this summer also to EEE.