Fall River fireworks added to long list of cancelled events this summer due to COVID-19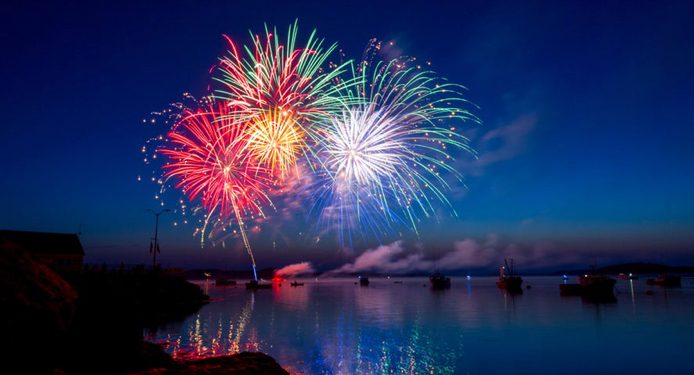 The list of canceled popular events scheduled to take place this summer has grown by one.
According to the Mayor's Office, the fireworks spectacular that typically takes place from the waters near Battleship Cove on July 4th, has been cancelled.
The Fall River fireworks display is added to a long list of summer events in the area that have been cancelled due to COVID-19 and safety protocols.
The Westport Fair, typically held in July, was cancelled in May.
Day of Portugal Fall River, which was scheduled for June, was canceled until next year.
The Brockton Fair, scheduled to take place this July, was canceled in May due to the coronavirus pandemic.
It was also announced that the Great Holy Ghost Feast of New England, that was scheduled to take place from August 26th to 31th at Kennedy Park in Fall River, had to cancel due to safety concerns involving COVID-19.
The Freetown Parade & Fireworks Committee announced the cancellation of their 3rd of July Fireworks Festival and 4th of July Parade in 2020.
The Newport Folk and Jazz Festivals also canceled their 2020 events due to the coronavirus. The Folk Festival was scheduled to take place from July 31 to August 3. The Jazz Festival was set for August 7-9.