Do we really have to destroy Fall River in order to save it?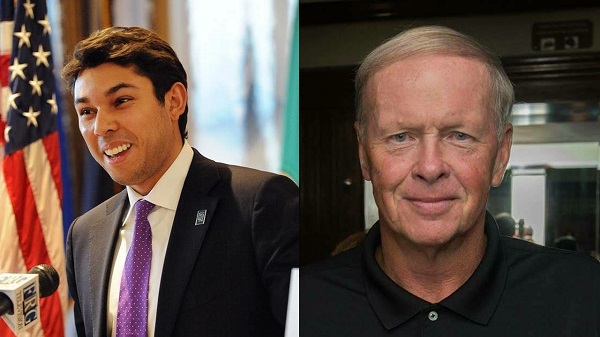 There's a saying tied to the Vietnam War, "We had to destroy the village in order to save it." It seems by the end of 2019, the extreme political class in Fall River will be known for saying "We had to destroy Fall River in order to save it."
Let's do a quick review, shall we?
Current Fall River Mayor Jasiel Correia was indicted on 13 federal charges and shortly, after the City Council took action through a series of special meetings, but fell short of voting to remove Mayor Correia (there is still the question if they even have the authority to do so). A recall effort was started and successfully gathered enough signatures to force a recall election. On March 12, Fall River Mayor Jasiel Correia was recalled by 62% of the voters in the special recall election. 7,829 voted to recall him, 4,911 voted not to. On the same ballot, Jasiel Correia was elected to serve as mayor, narrowly finishing ahead of second place finisher Paul Coogan by 241 votes. Odd, but those are the rules.
Or are they the rules?
According to The Boston Globe, a complaint was filed yesterday that states that the second question on the ballot where Correia was listed as a candidate has violated the city charter and that School Committee member Paul Coogan, should be the mayor. The complaint revolves around the section of the charter where it states if you are recalled, you can't be appointed to any office for two years.
"Any person who has been recalled from an office, or who has resigned from office while recall proceedings were pending against said office holder shall not be appointed to any office within 2 years after such recall or such resignation."
This seems like sour grapes to me. The Fall River recall elections were conducted exactly the same way in 2014 and 2019 – in two parts. The only difference between the two elections is that Will Flanagan finished second in 2014 and Jasiel Correia finished first in 2019. It's painfully obvious that the City Charter defines "recalled" as being recalled in part 1 of the ballot and also having someone else finish first in part 2 like Sam Sutter did in 2014.
I'll ask the obvious question; why was this complaint not filed before the recall election even started? It's obvious to me that the folks behind the recall simply do not like the results.
If the recallers truly didn't want Jasiel Correia in office there were two obvious options.
First, they could have filed the complaint BEFORE the recall election date was set. If you won that legal battle, Jasiel Correia wouldn't have even been an option in the election. Second, one or two of the recall candidates could have dropped out and endorsed Paul Coogan, the clear favorite in this race. I'm not sure why Paul Coogan didn't make a deal with the other candidates to secure his victory – it's part of the game.
The candidates not named Jasiel own Jasiel's victory just as much as Jasiel Correia. I pointed out in December of last year that Jasiel Correia would easily lose a recall vote in part 1 and then go on to win the election in part 2 if 3-4 strong candidates ran against him. It was clear to me that the recall process was designed to be difficult to remove a sitting mayor, but not impossible as proven in 2014 when Will Flanigan was successfully recalled.
A funny thing in politics is how an opponent makes the other side out to be a monster and then becomes the monster they claim the other side to be. It's like the movie where the father goes on to avenge his wife's death but then becomes indistinguishable from the people he is killing. The common message of the recall folks was and still is that "Jasiel has created a dark cloud, he's too distracted by the federal charges to be mayor and he's giving Fall River a bad name."
Let's examine this.
If there was no recall election and the people allowed Jassiel Correia to go through his legal battle, Fall River would not be in the news much at all except for court updates and of course the trial which would last a week or so. The City Council and the recallers now own just as much of the responsibility for Fall River's dark cloud, keeping Fall River in the news, distracting the mayor, and giving Fall River a bad name.
After the recall election was over, I thought "things will now slow down until Jasiel's trial." Nope. Within two days, City Councilor Cadime called on the City Council to hold a special meeting to vote on removing the mayor and now this legal challenge just a few days later to remove the mayor.
There is a point when you have to ask, "am I the one with the dark cloud making machine?"
As a Fall River outsider, it was clear to me that Fall River residents should have allowed the legal system to play out and still should. A guilty verdict will remove Jasiel Correia from office and federal prosecutors have a 93% conviction rate. A trial delayed past this November's election will likely remove Jasiel Correia from office. It should be painfully obvious that Jasiel Correia would have lost to Paul Coogan in a head-to-head matchup and that will be true this November should Jasiel's trial still be hanging over his head. Should Jasiel win his trial, all bets are off.
Want to save Fall River without destroying it? Let the federal prosecutors with a 93% success rate do their job. While the election in September is like the recall election, the final two candidates move on to a final election in November. If Jasiel's legal troubles are not resolved by November, he has no chance of winning. If the legal troubles are resolved, then it will be time to reevaluate things. Until then, everyone in this struggle owns a piece of Fall River's dark cloud.