Vitra Health expands by opening new location in Fall River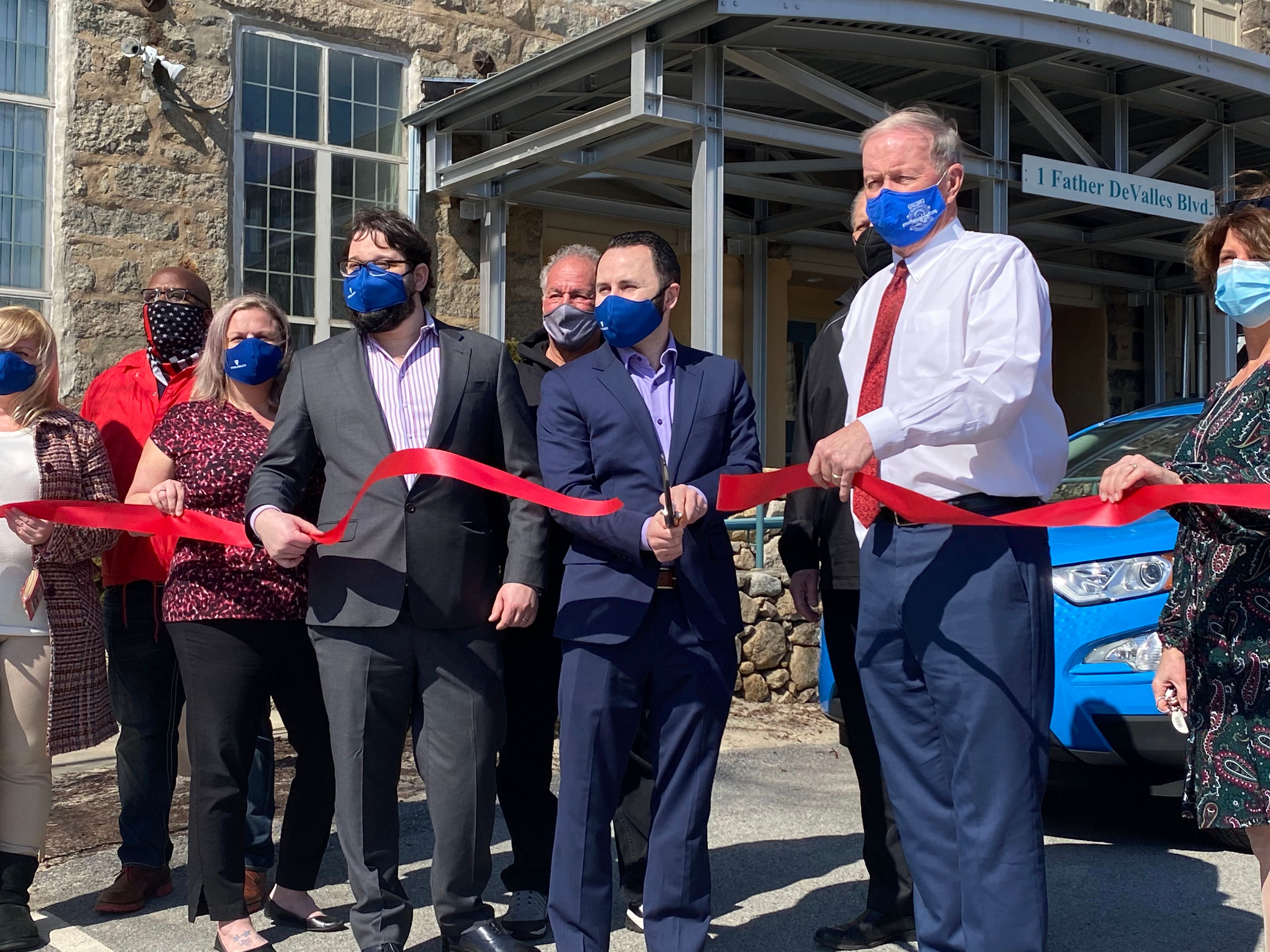 Vitra Health celebrated the completion of a new satellite office located in Fall River with an official ribbon cutting ceremony.
The new Vitra office at 1 Father Devalles Blvd. Suite 308 is to support the recent growth in their business. The 1764 square foot space will be used for clinical and administrative support and features a training area and multiple workstations for their staff.
"Vitra Health has been servicing the Fall River community since 2012. We are honored and excited to invest in the community and continue our efforts of bringing quality care to this area," said Max Voshchin, CEO of Vitra Health.
The ribbon cutting was held on March 9, 2021 and attended by Mayor Paul Coogan, along with the One SouthCoast Chamber ambassadors, Albert Mui, Sidney Murray, Mitch Zucker, Sue Potter, Tom Menchi, Ian Power and Paul Scannell and Vitra Health team members.
Vitra Health offers several services for elderly and disabled to ensure individuals maintain their health, wellness, and independence; allowing individuals in need or seniors to remain at home with the help of an assigned nurse and case manager.
For those who already have a family member or friend taking care of them, Vitra offers services consisting of financial assistance, caregiver support and medical oversight. For those who need a caregiver, Vitra has caregivers to assist with daily needs such as bathing, dressing, meal preparation, light housekeeping, and more. Vitra visiting nurses are also available to help with medication management, disease process education and mental health management.