Rescue crews find body of missing Massachusetts hiker on her 20th birthday; remembered as sweet, happy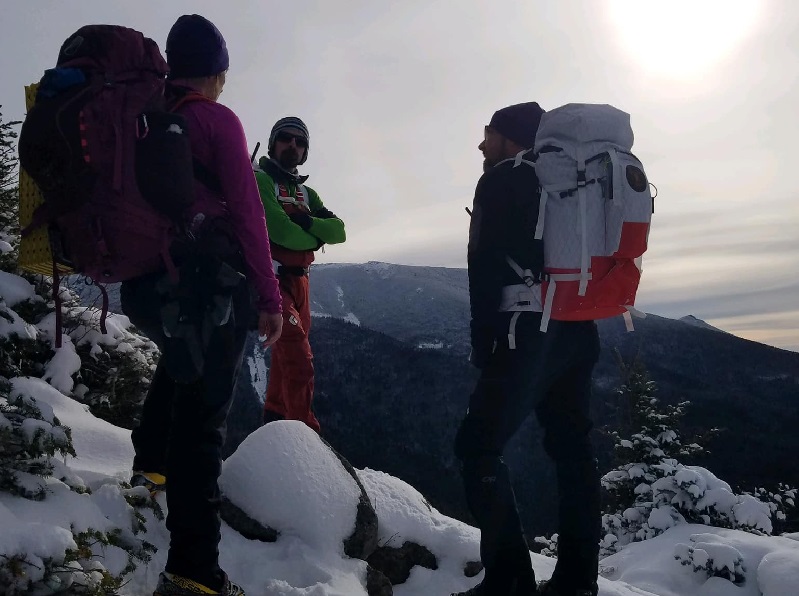 Rescue crews have found the body of a Massachusetts hiker on her 20th birthday after she went missing in difficult conditions.
According to New Hampshire Fish and Dame, just after 11:00 a.m. on Wednesday, searchers located the body of Emily Sotelo of Westford, MA on the northwest side of Mount Lafayette, in Franconia.
Sotelo had departed on a solo hike of Franconia Ridge on the morning of November 20. When Sotelo had not returned at the planned time, a family member notified NH Fish and Game. Due to the harsh weather conditions a search began Sunday evening and lasted through the night. Searchers were hampered by high winds, cold temperatures, and blowing snow. Searchers spent the next two days looking for Sotelo and Tuesday afternoon tracks and items belonging to Sotelo were located at the headwaters of Lafayette Brook.
A plan was made to concentrate the search effort in this area on Wednesday when ground searchers located her body at 11:15 a.m. A NH Army National Guard helicopter was able to help with the extrication of Sotelo to the Cannon Mountain Ski Area.
According to WMUR, officials said hiking trails in the White Mountains can be treacherous, particularly in the fall and winter and hikers should know their limitations.
"The biggest lessons learned in a tragedy like this is when you're hiking in New Hampshire, especially in the White Mountains, be prepared for the unexpected," said Fish and Game Maj. David Walsh. "Be prepared with knowledge. Know the weather conditions. Dress for the weather conditions. Have extra clothes. Have extra food, water. Have a headlamp map, a compass."
Sotelho was being remembered as a sweet and happy woman that was an experienced hiker despite her young age.
Many groups and agencies assisted NH Fish and Game Conservation Officers during the search to include: Pemigewasset Valley Search and Rescue Team, Androscoggin Valley Search and Rescue Team, Mountain Rescue Service, Lakes Region Search and Rescue, Upper Valley Wilderness Response Team, New England K-9, NH Army National Guard, Civil Air Patrol, and the White Mountain National Forest. NH Fish and Game would also like to thank AT&T First Net and NH Emergency Management.