Providence launching Guaranteed Income pilot program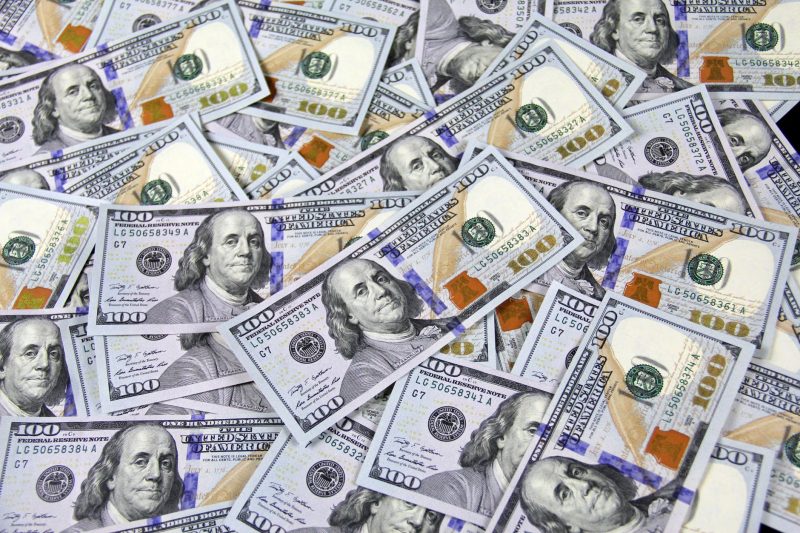 PROVIDENCE, RI – Mayor Jorge O. Elorza today joined Providence City Councilman John Goncalves (Ward 1), Sen. Tiara Mack, Rep. Anastasia P. Williams, Amos House, Dorcas International Institute of Rhode Island, ONE Neighborhood Builders, the Rhode Island Foundation, the United Way of Rhode Island, and community members to announce the launch of the Providence Guaranteed Income pilot program.
"The global pandemic has highlighted the inequities of our social safety net and exacerbated the disparities of health and wealth that exist for Black, Indigenous, and communities of color," said Providence Mayor Jorge O. Elorza. "The best way to protect the long-term health and wellbeing of our communities is by providing direct financial assistance to our residents and I am inspired to launch the Providence Guaranteed Income pilot program in hopes of encouraging policies aimed at reducing poverty at the municipal, state and federal level."
"Providence Guaranteed Income is an innovative and targeted, not indiscriminate, pilot program that will help us empower people with the fewest resources. Seeing that these are private philanthropic, not public, dollars, that will positively impact 110 Providence families, supporting this a no-brainer," said Councilman John Goncalves. "Early results from guaranteed basic income studies have shown better health and employment outcomes for participants and I commend Mayor Elorza for joining other municipal leaders across the country from Los Angeles to San Francisco to Philadelphia to Cambridge that are trying to find bold solutions to lift people out of poverty and narrow income disparities for those who need it most."
Under the Providence Guaranteed Income pilot program, 110 Providence residents living at or under 200% of the federal poverty level are eligible to apply for the opportunity to receive $500 a month for 12 months. A guaranteed income is a monthly cash payment given directly to
individuals, empowering recipients to address their most urgent needs and providing a cushion for unpredictable expenses, external shocks, and income volatility. It is unconditional and is meant to supplement, rather than replace existing social safety net programs.
"Guaranteed Income has been proven to change lives. When families can get their most basic needs met—food, housing, healthcare—they are able to focus on improving and advancing their current lives and focus on their futures," said Senator Tiara Mack. "By bringing this pilot program to Providence, we can add more evidence to back up what we already know, when families and individuals are able to make ends meet their quality of life improves, their communities improve, and they have significantly better health, education, and economic outcomes. We know money solves most of the root problems of poverty in our communities and my hope is this pilot is a catalyst to introduce the policy in our city and state to address economic and racial inequality. "
Mayor Elorza has joined more than 50 other mayors from across the country to announce Mayors for a Guaranteed Income (MGI), a coalition of mayors who will explore cash payment programs in their cities and advocate for guaranteed income programs. The City of Providence received $500,000 from Square CEO Jack Dorsey and other pledged contributions from the United Way of Rhode Island, Rhode Island Foundation, Providence Community Relief Fund, and ONE Neighborhood Builders for a total of $1.1 million in cash and in-kind donations to fund the direct cash payments and administrative costs associated with the pilot program.
"With today's survival uncertainties, decision making authorities must step out of their own comfort zones to really see the many people and families struggling at higher numbers than before daily and do something substantial to address it and change it for the better once and for all," said Representative Anastasia P. Williams.
The City of Providence conducted extensive community outreach to design this program. Partners engaged for this pilot include Direction Action for Rights and Equality (DARE), United Way of RI, Rhode Island Foundation, Alliance to Mobilize our Resistance (AMOR), RI Kids Count, Economic Progress Institute, Providence Human Relations Commission, and others. The City and its partners have worked closely with the RI Department of Human Services to keep guaranteed income from impacting other income-restricted benefits. Each participant will be able to meet with a Benefits Specialist before enrolling in this pilot to explain how participating in the Providence Guaranteed Income pilot program may impact benefits such as housing vouchers and the Supplemental Nutrition Assistance Program (SNAP). The City of Providence will hold the first of several information sessions about the program on July 20th at 6pm via Zoom. Community partners will also conduct outreach to residents before the application period begins.
"Barriers to economic security need to be dealt with head-on, and boldly," said Neil D. Steinberg, President and CEO of the Rhode Island Foundation. "Through innovative programs like this one, we have the opportunity to close the well-documented wealth gap and tackle inequities faced by communities of color. As the state's community foundation, we are proud to partner with those committed to ending disparities by providing resources and leadership to help make this pilot successful for those that participate."
Providence will also partner with the Center for Guaranteed Income Research, based at the University of Pennsylvania, to build a rigorous and innovative body of research capable of detecting people-level impacts of guaranteed income. Mayors for Guaranteed Income and the Center have published a learning agenda, outlining the questions that will guide the design and study of guaranteed income pilots, and the process by which they will be evaluated. A researcher will be embedded in Providence to support the development and monitoring of the pilot to ensure that it advances the learning agenda and provides valuable data on the effectiveness of the Providence Guaranteed Income pilot program.
"As a community development leader focused on advancing economic opportunity in Central Providence, we were eager to contribute to this pilot project because we recognize the importance of discovering new ways to help residents who are struggling economically," ONE Neighborhood Builders Executive Director Jennifer Hawkins said. "We look forward to the research results about this program, and we fully support the efforts to keep guaranteed income from impacting other income-restricted benefits."
Applications will be collected online and through the mail between August 15 through 21, 2021. The Center for Guaranteed Income Research will independently administer a lottery to randomly select applicants to participate in the pilot program and a control group. Participants in the control group will not receive a guaranteed income but will participate in research activities, such as completing surveys and participating in focus groups and interviews. All participants, both in the treatment group and the control group will receive stipends for each research activity they complete.
"We are excited to be involved in this innovative project, which will model a new level of autonomy for those who are receiving public assistance, said Eileen Hayes, President & CEO of Amos House, and the lead agency on the Providence Guaranteed Income project. "Our systems of support can and should be both efficient and cost-effective for our government, while also empowering recipients. What we learn from these results can better inform policy to ensure that our system truly offers the best chances of success to those in need. Ultimately, when there are fewer restrictions tied to financial resources and families can make their own decisions regarding their needs and future, we believe it can result in more financial stability. We are eager to learn even more about our community through the work of this program."
The control group will be used to understand the impact of guaranteed income over time by comparing two similar groups of people: one that receives guaranteed income and one that does not. For example, researchers were able to show that the Stockton Economic Empowerment Demonstration in Stockton, CA had a significant impact on full-time employment by comparing the change in employment among the treatment group and the control group.
"Access to steady, predictable income is one of the greatest barriers to success for hard-working people and their families. At Dorcas, we help people who are facing systemic disadvantages beat the odds and find ways to make their lives better. An unexpected loss of income can erase hard-earned progress in an instant, forcing people to worry about how they will make ends meet, instead of working to get ahead," said Kathleen Cloutier, Executive Director of Dorcas International. "I commend our community leaders for having the courage to take this important first step and I look forward to a close collaboration as we look to pilot, and then possibly grow this program."
"This program holds tremendous potential for helping to stabilize Providence families, especially our BIPOC neighbors who have long faced systemic barriers to opportunity and prosperity, and who have been most harshly impacted by the pandemic," said Cortney Nicolato, President and CEO of United Way of Rhode Island. "While more must be done to create a more equitable Rhode Island, we are proud to be a part of realizing innovative initiatives aimed at helping to strengthen our communities as a whole."
Supporting a guaranteed income aims to address the wealth and income inequality that has reached historic heights across the country. Nearly 40% of Americans cannot afford a single $400 emergency, and rising income inequality is compounded by a growing racial wealth gap. In Providence County, the median white family income is $60,437, nearly $20,000 more than the median Black family income of $30,709 and $15,000 more than the median income for Hispanic or Latino households of $35,139. In 2016, the wealthiest 5% of households in Providence earned incomes 16.7 times higher than the bottom 20%.
Nationally, the median white worker made 28% more than the typical Black worker and 35% more than the median Latino worker in the last quarter of 2019. Additionally, the median wealth of white families is more than $100,000 while the median wealth of Black families is approximately $10,000. COVID-19 has further exposed the economic fragility of most American households and has disproportionately impacted Black and brown communities.