Local man charged with trafficking fentanyl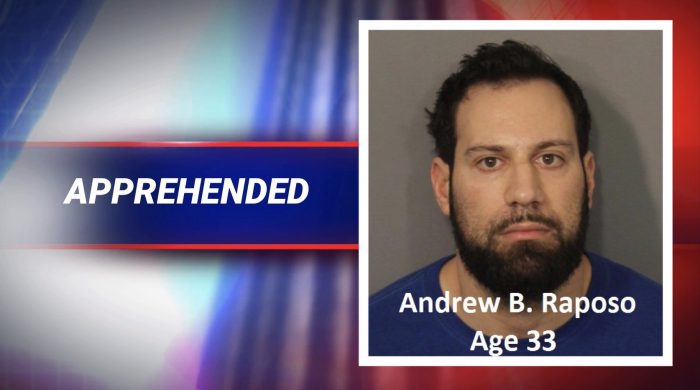 On Saturday November 25th 2017 Officer Matthew Gauvin and Moses Pereira of the Fall River Police Departments Special Operations Divisions Impact Task Force were armed with a valid arrest warrant for one Andrew Raposo age 33 at his residence located at 230 Brownell Street #2 Fall River. On their arrival Officer Gauvin knocked on the door and announced their presence as Fall River Police Officers. A second knock was performed adding "Andrew Raposo come to the door". Mr. Raposo replied he would be a minute.
Gauvin and Pereira were now joined by Officers B. Stukus and M. Mendes. Officers could hear Mr. Raposo rummaging through items inside the apartment. In fear Mr. Raposo was preparing to arm himself, Ofc. Stukus forced the door open. Mr. Raposo was standing near a desk. Officer Gauvin immediately placed Mr.Raposo in handcuffs for everyone's safety.
On the desk where Mr. Raposo was standing, Officer Mendes located a large bag with a white powdery substance believed to be Fentanyl, two scales, and packaging materials associated with distribution.
Andrew Raposo, age 33 of Fall River was taken into custody and charged with:
Trafficking Fentanyl (40g) and the arrest warrants were served.