Good Samaritans join Trooper to save injured hawk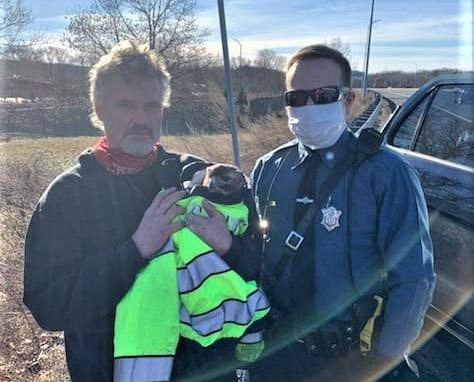 Teamwork and some risk-taking helped save an injured animal to start the new year.
According to Massachusetts State Police, at approximately 9:30 a.m. on New Year's Day, the Andover Barracks received multiple calls on an injured hawk in the travel lane on Route 495 northbound in North Andover.
As 911 calls were coming in to Massachusetts State Police, a Good Samaritan noticed the hawk appeared dazed and stunned after colliding with a large truck. This Good Samaritan stopped his vehicle and moved the hawk to a safe location in the breakdown lane where Trooper Francis Ducharme arrived to assist. He wrapped the hawk in his patrol jacket and transported it back to the Andover Barracks where a Massachusetts Environmental Police Officer took possession of it for medical care.
MSP stated that the cooperation from members of the public and police likely saved the life of the hawk.