Former Fall River firefighter turning life around through boxing, taking on first pro opponent Saturday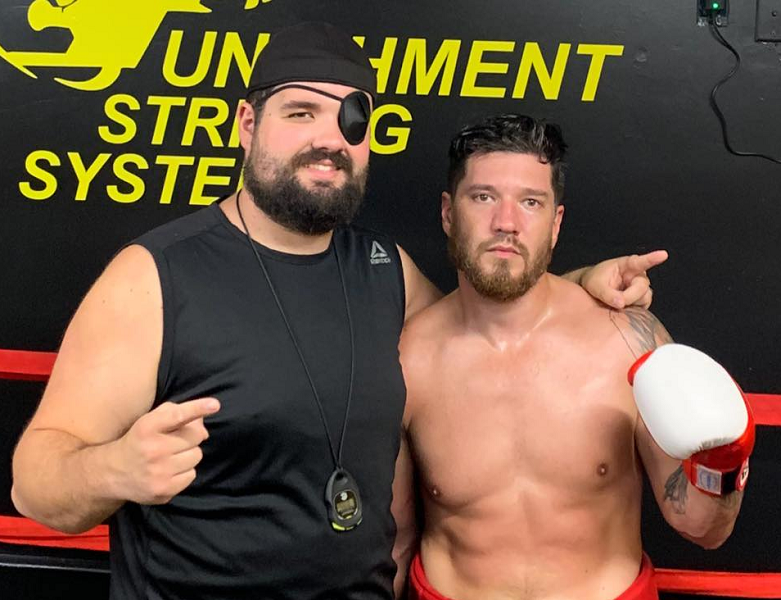 A former Fall River firefighter has been turning his life around by getting ready for his first professional boxing match.
Kyle Cusick will be making his pro debut for Boston Boxing promotions this Saturday in Windham, New Hampshire and it has been a long road back.
Cusick had been boxing when he was younger, but stopped in 2012 when his son was stricken with Leukemia (he is healthy today). He picked up a job in the Fall River school system before becoming a Fall River firefighter.
While working for the Fall River Fire Department, Cusick was charged with allegedly making 15 fake fire calls, mostly in 2018. It led to him being fired from the department in January of 2019. Cusick pled not guilty in April of 2019.
Since that time, according to his trainer Aaron Bernardo, Cusick has been working at Blount Seafood in Fall River and training with Bernardo's team, Punishment Striking Systems, at 1707 G.A.R. Highway in Swansea.
"Kyle has trained through the whole pandemic whether it was in my basement or outside at the park. He has gone from 196 lbs on Father's Day to making his debut at 157 lbs."
Cusick has also reportedly turned his life around from an addiction to pain killers due to a hand injury from fighting earlier in his career.
"He has been clean and sober for 3 years now and is engaged to be married to a great girl. He has just been through a lot and has come back from adversity in a positive way on a big stage. He has come from the bottom, fought hard, and turned his life around for the better and now he is pursuing his dream career of being a pro boxer."
Cusick's fight against Joshua Raineri will be streamed live and free on YouTube at Boston Boxing at 2:00 p.m. on Saturday.