Fall River hosting blood drive next month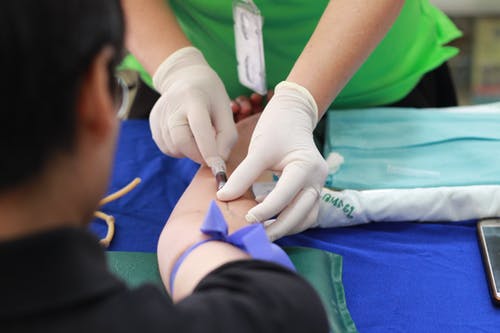 It is hard to tell Joshua Dri struggles with a chronic blood disorder just by looking at him. He's happy, energetic and has a smile that would make any heart melt. Joshua is also proof that bravery can come in small packages. Joshua lives with thalassemia, which leads to anemia, and must undergo blood transfusions every three to four weeks from specifically matched donors to rule out any unwanted antibodies that could be present. The transfusions keep his hemoglobin – the protein in red blood cells that carry oxygen – at a healthy level so that his body can grow and develop normally.
After each transfusion, Joshua feels great with his hemoglobin back to healthy levels for the next several weeks. "Blood donors play a significant role in our family's life," said his mother, Allison Dri. "Every time a unit of blood is hooked up to his IV, I think about the person who donated it and how they have no idea what a difference they made by taking the time out of their day to donate. Blood donors are truly heroes and lifesavers. Joshua is thriving because of generous blood donors who give him the gift of life. What he needs, no pharmaceutical company can produce, no amount of money can buy."
Fall River Government Center is hosting a blood drive on Tuesday, November 12th to make sure there is blood on the shelves for patients like Joshua.
The drive will be located in the Atrium and take place from 1:00 pm – 6:00 pm.
Eligible donors with types O, B negative or A negative blood are especially needed (and encouraged to make a Power Red donation). Power Red donors give a concentrated dose of red blood cells during a single donation, allowing them to maximize their impact. To find out more click click here.
Have you traveled outside the US or Europe in the past 12 months? You may not be eligible to donate. To check this and other eligibility questions call the Red Cross Donor and Client Support Center at 1-866-236-3276.
Save time by using RapidPass to complete your pre-donation reading and health history online before you come to your appointment. Learn more here.
Prepare for your donation: Click here.
Donor eligibility guidelines: Click here.
Foods to boost your iron level: Click here.