Fact Check: Is Mark Wahlberg and HBO producing a series on Mayor Correia?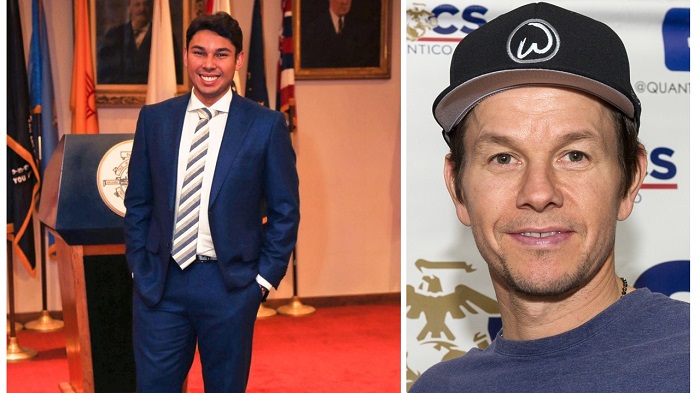 Just before Christmas, Fall River Mayor Jasiel Correia posted several Tweets and replies questioning the validity of The Herald News reporter Jo Goode's claim on Dec 21, 2018, that Mark Wahlberg and HBO are producing a series on Mayor Correia. What's the truth? We did reach out to Unrealistic Ideas, the production company filming around Fall River with no results, so I had to rely on what is available on the internet for this article.
Let's start with the Tweet:
Hmm… this is "confirmed?" Where's the proof that this is real news? All I see is a few ppl who are always defending freedom of speech and press critiquing me for criticizing and trolling a fake post by a local reporter. #Checkyoursources #fakenews @realDonaldTrump pic.twitter.com/EGFDgdW4CD

— Jasiel F. Correia II (@MayorJFC) December 22, 2018
What's on the internet?
If you check the internet, there isn't anything except Jo Goode's claim that Mark Wahlberg is producing a series on Mayor Correia. Outside of Google, the first place to get what Mark Wahlberg is officially working on would be IMDB, his website and his social media accounts.
Mark Wahlberg IMDB profile has no mention of a movie or series involving Mayor Correia or Fall River.
Neither does his Facebook, Twitter, or Wikipedia page mention the movie. If you visit HBO and Google 'HBO Fall River series' nothing comes up. He doesn't seem to have a website. Nothing has offically been announced by Mark Wahlberg or HBO.
The Herald News facts
On Dec 31, 2018, The Herald News put out supporting evidence in an article that can be read here. The primary sources that a series may be happening are Sam Sutter and Will Flanagan, two former mayors that state they were interviewed by a production company tied to Mark Wahlberg. Additionally, per their reporting, a reporter from The Herald News "happened upon the filming where Correia was speaking into one videographers' camera."
Clearly, there is a documentary crew in Fall River covering Jasiel's story, but does that prove a TV series produced by Mark Wahlberg and HBO is 100% coming out?
What's the fact check verdict?
Let's look again at the exact wording of what Jo Goode posted to Twitter on 20 Dec 2018:
"Confirmed! Mark Wahlberg and HBO are doing a series on our own @MayorJFC! Thanks Jasiel for keeping us on the media map."
Here's what she says in her own article 11 days later:
"Sutter said the production company is filming what he called a "snapshot" or prospectus of the documentary and that they will attempt to sell the idea to an entertainment company like HBO or Netflix."
While a production company is producing a "snapshot" or prospectus, it doesn't mean the series will ever be a series on HBO, be produced by Mark Wahlberg or anyone for that matter. Basically, the crew is shooting some film that will get presented to producers to see if they want to move forward on a series. Generally, IMDB puts films in different phases; announced, pre-production, in production, post-production and completed. Goode's Tweet on 20 Dec. would lead people to believe a Jasiel series is "in production" when in reality it isn't even in the "announced" phase per her 31 Dec article. A lot still has to happen for the series to get produced.
One can assume Mark Wahlberg and people he works with have crews working on lots of prospectus projects. While the "Jasiel Correia" story is very interesting, there are still major storylines that need to come to a conclusion, specifically the recall election and of course Jasiel's federal charges in court. Who knows what a producer or Mark Wahlberg is looking for – What plays for better TV – a Jasiel guilty or innocent verdict? Jasiel losing a recall or winning it? No one really knows if the series will be as compelling once these storylines come to a conclusion.
If Jasiel beats the federal indictments and wins a recall, is that a better story than him winning a recall and then getting indicted? Does a rise and fall story play better than a small city mayor beating a federal rap and winning a recall? Your guess is as good as mine. I have a feeling this crew will be filming the outcomes of the recall election and Jasiel federal court case before making a final determination if a "Jasiel Correia" series gets produced at all, let alone for HBO.
If I had to rate Jo Goode's tweet/claim, I'd say it's misleading because a Jasiel series is not officially being produced. Mark Wahlberg and HBO are not officially producing a series on Mayor Correia – that claim makes it seem that the TV series is funded, in production and with 100% certainty we will be able to sit on the couch and watch a Jasiel Correa series on HBO. She could eventually be proven correct, but at this point, I'd say it's a coin toss.
What is true is there are people with ties to a producer who has ties to Mark Wahlberg filming in Fall River that could one day be a TV series on HBO. What is also true is Jasiel sure has put Fall River on the map, both nationally and internationally.
To Jo Goode's credit, she did dig into the story and produce an update to her Tweet with the article mentioned above just over a week later, confirming a Jasiel Correia story is not "in production" yet.
RATING: Grain of truth
Have a story you want us to fact check? Email info@fallriverreporter.com