Community Connections has immediate openings for part-time Wheelchair Van Drivers.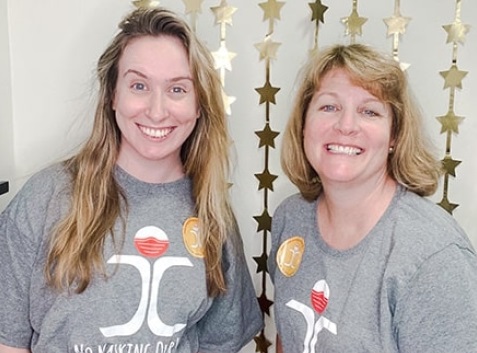 If you have a commitment to compassion, safety, and serving the community this is a great opportunity for you to make a positive impact in the lives of people with disabilities in Fall River.
In this role, you'll support people with disabilities by providing freedom of movement and safe access to their community. You'll be part of Community Connections mission to provide optimal independence and enriching services to people with disabilities.
Part-time wheelchair van drivers enjoy a split-shift of 7:30am-9:30am and 2:30pm-4:30pm Monday thru Friday. No nights or weekends! Compensation is commensurate with experience starting at $18/hr with no experience and includes paid training. Community Connections offers wheelchair van drivers among the highest pay in the market, plus benefits such as paid holidays; vacation, personal, and sick days; 403B retirement plan; and more!
If this sounds like something you'd enjoy, APPLY NOW.
Community Connections is an Equal Opportunity Employer
ccimass.org/careers
What You'll Do as a Wheelchair Van Driver:
· Ensure the safe daily transportation of the people on your route
· Assist individuals entering and exiting the vehicle as needed
· Provide curb to curb service in a professional, safe and courteous manner
· Conduct and document vehicle safety check prior to each route
· Monitor the behavior and/or medical condition of passengers during transport
· Report and record all incidents to the Transportation Manager
What You'll Need as a Wheelchair Van Driver:
· Valid driver's license and satisfactory driving record
· 2+ years as a licensed driver
· Ability to assist individuals in and out of vehicles
· Excellent interpersonal skills
· Ability to communicate effectively in English
· Demonstrated ability to work independently
· Satisfactory criminal background check and drug/alcohol screen required
Who You Are as a Wheelchair Van Driver:
· An advocate for people with disabilities
· Someone who would enjoy having free time between their split shift
· Someone who is high-energy and enjoys meeting new people
· Someone who enjoys driving
What Community Connections Can Provide You:
· PTO: 9 Paid Holidays, 3 Personal days, Earned Vacation Time, Earned Sick Time
· 403b Retirement Plan with Discretionary Employer Match
· Shifts are Monday through Friday (No nights or weekends)
· CPR/First Aid Training
· A workplace with both heart and soul
· Personal and professional development
· The opportunity to positively impact the lives of the individuals we serve
Click here to apply: https://communityconnectionsinc.org/careers