18-year veteran active-duty Massachusetts police officer passes away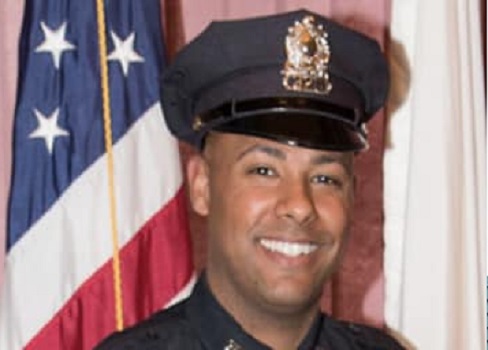 A Massachusetts police department has announced the passing of an active-duty police officer.
According to police and city officials, 42-year-old Sergeant Derrick Leto of the Worcester Police Department died on Friday.
Sgt. Leto was a 18-year veteran of the department. He was the department's Diversity Officer. In this role he led the Recruiting Team and worked hard to strengthen diversity, equity, and inclusion efforts. This past year alone, Sgt. Leto successfully started the department's first Cadet Program and Explorer's Program. These two programs aim to recruit candidates from underrepresented communities, including people of color and women. He frequently volunteered at many institutions across the City including the Second Baptist Church and the Friendly House.
"Sgt. Leto had a passion for providing youth with opportunities," said Chief Sargent. "He made a difference in our department, City and community and worked hard to make our visions a reality. Sgt. Leto made great strides in creating unity among the police and community groups and partners. I will be forever grateful for his service to the citizens of Worcester who he deeply cared about. He will be dearly missed… we are heartbroken."
Sgt. Leto served as a Marine prior to becoming a police officer. He spoke about his journey to become a police officer at a variety of schools, churches, colleges and institutions.
City Manager Eric Batista also issued a statement which included the following:
"There are no words to express how difficult this loss is to the men and women of the Worcester Police Department and the entire City. Derrick was an outstanding Police Officer and exceptional human being. He was a role model to the youth in our City, including our own WPD Cadets and known well for his time in the boxing ring and on the basketball court. Most importantly, Sgt. Leto was a husband and proud father."
"As we collectively mourn this tremendous loss and prepare for Sgt Leto's services, I have issued an order that flags at all municipal buildings and public spaces be flown at half-staff until further notice. Please keep Derrick's family and the entire WPD in your thoughts as we enter the weekend and the long weeks ahead."
A cause of death for Leto was not released. He was reportedly off-duty at the time of his death.
Leto leaves behind a wife and two children.