Swansea Target worker becomes viral sensation after journalist blasts her on social media
The story may not have started well, but it is certainly ending well for a local woman.
David Leavitt, who is a journalist with over 211,000 followers on Twitter and has been known to ruffle some feathers, decided to take to the platform Friday to express his displeasure after a recent visit to a Target.
Workers at the Target in Swansea have confirmed to Fall River Reporter that the incident took place at the Swansea Target.
After the incident, Leavitt stated that he was unhappy that the on duty Target manager, Tori Perrotti, now known as Target Tori, would not give him an electric toothbrush for one penny due to an advertisement that he felt reflected that price.
Leavitt stated that he called the police concerning the matter and that the police stated they would testify in his favor when he sued Target for the incident.
Needless to say, Leavitt's actions caused outrage on social media across the country. So much so that a GoFundMe page was created for Target Tori to have an expenses paid vacation due to the exposure created by Leavitt. The page set a goal of $5,000. As of this writing, it has topped over $28,000.
GoFundMe organizer Carpe Donktum contacted Tori to connect her to the account. Perrotti expressed her thanks to her supporters.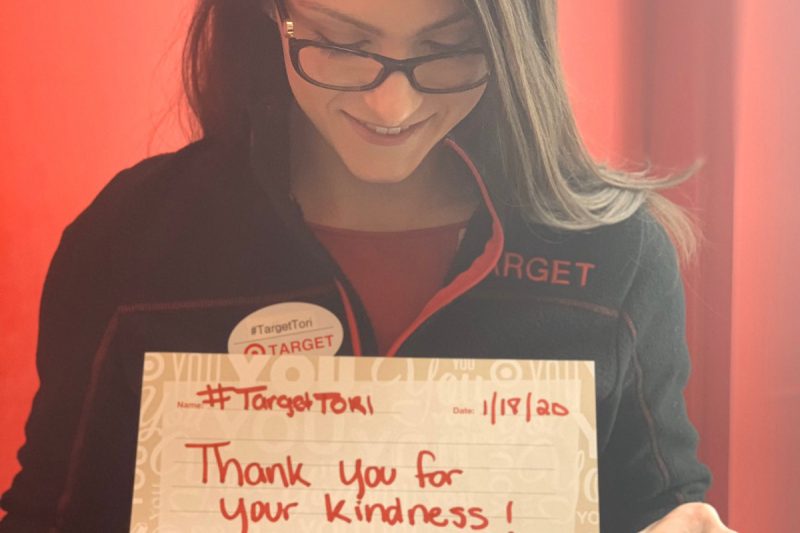 Leavitt's response to the backlash: "I'm giving away vacations. Who's next?"
It is not known if Leavitt plans to continue his pursuit of a lawsuit.