Registered sex offender on lifetime federal supervised release admits to possessing child pornography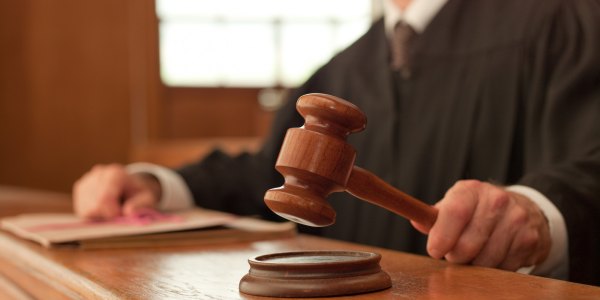 A registered sex offender serving lifetime federal supervised release, having been convicted in 2012 and sentenced to 84 months in federal prison for possessing and receiving child pornography, pleaded guilty in federal court to possessing child pornography.
Robert L. MacGregor, 55, of Providence, was arrested on February 7, 2018, by Homeland Security Investigations (HSI) agents and members of the Rhode Island State Police Internet Crimes Against Children (RI ICAC) task force, following an investigation that determined that MacGregor was in possession of approximately 100 images of child pornography.
According to court documents, during a routine home visit on January 24, 2018, a United States Probation Officer allegedly observed inappropriate materials on MacGregor's cell phone. A subsequent forensic examination of the phone by members of the RI ICAC task force revealed approximately 100 images of child pornography.
On January 27, 2012, MacGregor was convicted in federal court in Providence on one count of possession of child pornography and two counts of receipt of child pornography. He was sentenced to 84 months imprisonment and a term of lifetime supervised release.
MacGregor's guilty plea is announced by United States Attorney Stephen G. Dambruch; Peter C. Fitzhugh, Special Agent in Charge of HSI for New England; and Colonel Ann C. Assumpico, Superintendent of the Rhode Island State Police.
MacGregor is scheduled to be sentenced by U.S. District Court Chief Judge William E. Smith on January 19, 2019.
Possession of child pornography in this matter (2nd offense) is punishable by statutory penalties of a mandatory minimum of 10 years in prison, with a maximum penalty of 20 years of incarceration; lifetime supervised release; and a fine of up to $250,000.