Providence gang member sentenced to prison on drug and gun charges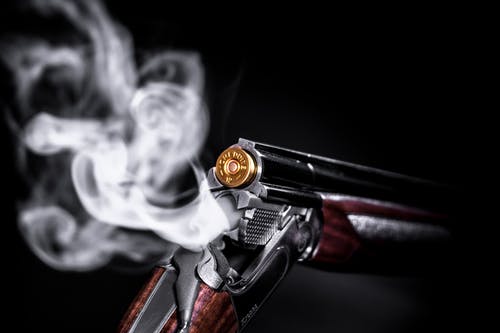 PROVIDENCE – An admitted member of the "East B Bop Milla Blood" street gang, who previously served time in state prison on firearm and assault charges and later arrested on federal firearm and drug charges, was sentenced Thursday to 70 months in federal prison.
On March 12, 2019, during a Project Safe Neighborhoods investigation into illegal guns and drug dealing in Providence, members of the Rhode Island ATF Task Force and Providence Police detectives executed a federal court-authorized search of the residence of Damon A. Winslow, 25. During the search, agents and officers seized a fully loaded .45 caliber pistol, more than 150 rounds of assorted ammunition, and approximately 3.5 ounces of marijuana.
Winslow told members of law enforcement that he possessed the firearm because he was a member of a gang, specifically "The Bloods." He admitted to purchasing the firearm, which was missing its serial number, for approximately $300.
"The backbone of Project Safe Neighborhoods is to identify and eradicate the most pressing violent crime problems in our communities. No one can argue that armed drug dealers are not at the top of that list. We are all safer when they and their guns are off the street, and their firearm and the poison they sell are no longer a threat to anyone" said United States Attorney Aaron L. Weisman.
"I commend the Providence Police Department for their aggressive approach to combat violent crime by targeting gun crime and the individuals whose business it is arm themselves and sell drugs in our neighborhoods. The proof of a safer community lies in the numbers. The number of violent crimes committed with the use of a firearm in Providence is down while Providence Police continue to take more and more illegal guns off the street."
"The Providence Police Department, in cooperation with our federal partners, have taken an aggressive stance regarding firearms used in commission of a crime. Over the past 10 years, the Providence Police have seized approximately 130 firearms per year, or removed one gun from the streets every three days," said Providence Police Department Colonel Hugh T. Clements, Jr. "As a result, we are seeing fewer firearms used in both robbery and aggravated assault. In 2019, robbery with a firearm was down 8% and aggravated assault with a firearm dropped 18% compared with 2018. The number of persons shot in the city has declined from 110 in 2011 to only 35 last year. This is the lowest number of shooting victims since 2006. We will continue to work together with our federal and community partners going forward to keep illegal weapons and drugs off the streets and remove dangerous criminals from within our community."
"ATF will continue working with our local, state and federal law enforcement counterparts to vigorously combat drug traffickers and the threat they pose to our citizens by illegally possessing firearms in furtherance of their illegal drug trade," said Kelly D. Brady, Special Agent in Charge, ATF Boston Field Division.
Winslow was previously convicted in Rhode Island state court in May 2017, on a felony charge of carrying a pistol without a license. He was arrested again in January 2018, for violating the terms of his probation when, among other things, he committed simple assault and resisted arrest following a fight involving rival gang members at the Garrahy Judicial Complex in Providence. He was convicted of simple assault and resisting arrest, and sentenced to 10 months incarceration at the ACI.
In this most recent firearm and drug trafficking case, Winslow pleaded guilty on October 24, 2019, to possession of a firearm in furtherance of drug trafficking and possession with intent to distribute marijuana.
Winslow was sentenced Thursday to 70 months in federal to be followed by 3 years' supervised release.
The sentence, imposed by U.S. District Court Judge William E. Smith, is announced by United States Attorney Aaron L. Weisman, Special Agent in Charge of the Boston Field Division of the Bureau of Alcohol, Tobacco, Firearms and Explosives (ATF) Kelly D. Brady, and Providence Police Chief Hugh T. Clements, Jr.