Officials recover male victim that jumped from Jamestown Bridge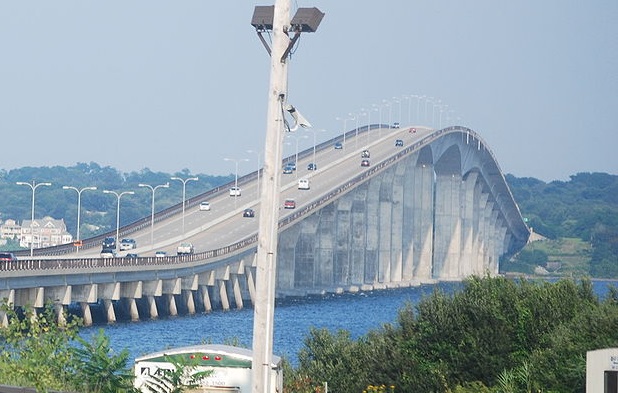 Officials have recovered a male victim that jumped from a local bridge this week.
According to Jay Wegimont of Rhode Island Department of Environmental Management, the Marine Task Force was notified and responded at 2:21 p.m. Monday to the area of the Jamestown Bridge. A DEM patrol boat was first to locate the victim in the water about a half-mile north of the Plum Point Light House.
Environmental Police Officers, with the assistance of the North Kingstown Fire Department task force boat, were able to bring the victim on board the DEM vessel and transport him to Gardner's Wharf in Wickford where he was transferred, alive but unresponsive, to a waiting rescue.
Wegimont stated that the victim is a middle-aged white male. EPOs were released from the scene at 5:36 p.m. when the victim was transferred to the ambulance.
Wegimont said the RI State Police have the lead on this case as they handled the vehicle left on the bridge and the ID of the victim.
Fall River Reporter contacted Rhode Island State Police for an update on the victim's condition and have yet to receive a response as of this writing.