New Bedford man charged in fatal multi-vehicle crash in Brockton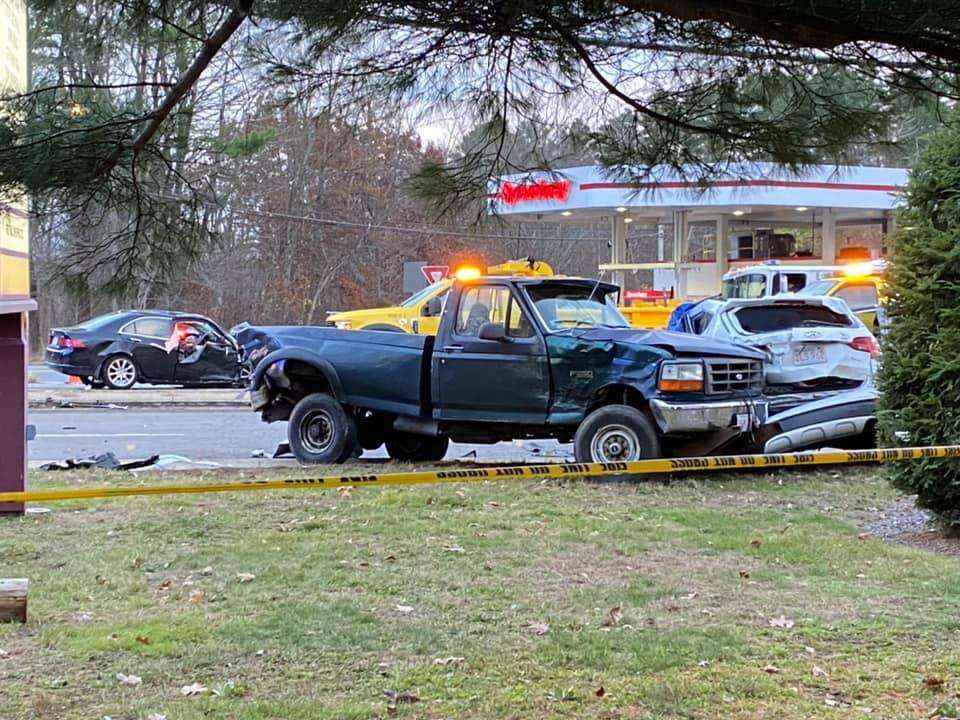 BROCKTON — Massachusetts State Police Detectives along with Brockton Police continue to investigate a car crash that left a West Bridgewater woman dead, Plymouth County District Attorney Timothy J. Cruz has announced.
At approximately 3:17 p.m. yesterday, Brockton Police received several 911 calls for reports of a three-car crash at the intersection of Route 123 and Pearl Street. A Massachusetts State Police trooper was first on-scene, with Brockton Police and Fire responding shortly thereafter. First responders determined Kimberly Shirosky, 54, of West Bridgewater to be dead at the scene. A second driver of a Ford pickup truck declined medical treatment.
Preliminarily, the investigation revealed that a black Acura TX being operated by John Medeiros, 30, of New Bedford, was traveling at a high rate of speed and failed to stop at a red light in the intersection when he struck the white motor vehicle being driven by Shirosky.
Following the crash, Medeiros became disorderly with responding officers on scene. Today, complaints issued for Medeiros charging him with one count each of Motor Vehicle Homicide By Reckless Operation, Negligent Operation of a Motor Vehicle Resisting Arrest, Disorderly Conduct, Speeding and Marked Lanes Violations.
Medeiros remained hospitalized at Boston Medical Center and his arraignment on the charges are pending.
The investigation is ongoing.