Mayor Coogan declines Fall River Reporter debate, but it's still scheduled for 22 Oct
Fall River Reporter will be hosting the final Fall River Mayoral debate live on our Facebook page on 22 October from 6 – 7:30pm.
Incumbent mayor Paul Coogan has declined the invitation, but City Council President Cliff Ponte has accepted. We will still host the debate and Mayor Coogan is still invited to attend. If Mayor Coogan shows up the debate will be 90 minutes long. If Mayor Coogan doesn't show up, moderator Michael Silvia will ask Cliff Ponte questions for one hour.
Mayor Coogan has explained his reasoning on Facebook for not attending our debate: "I will prioritize the outlets we didn't do in the preliminary and continue my campaign."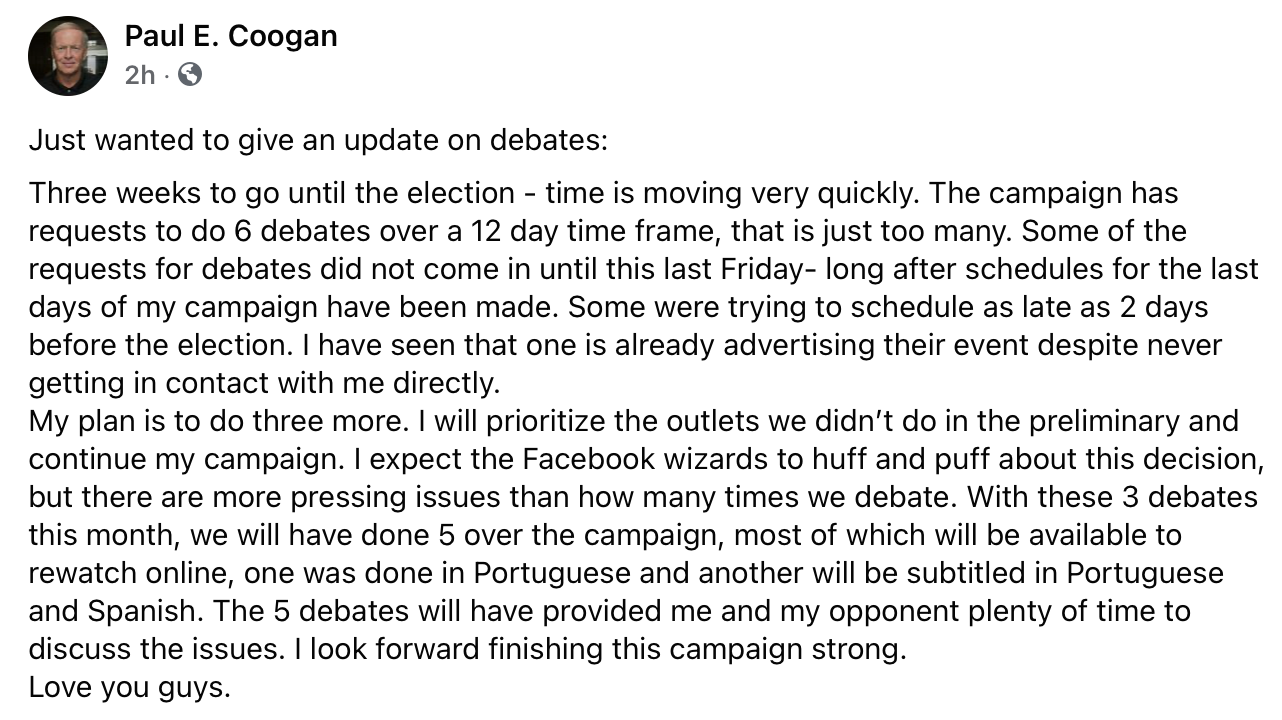 Fall River Reporter in partnership with Fall River Community Media hosted two debates in 2019 in which Paul Coogan attended both as a non-incumbent. Our debate had the most viewers in 2019 and will have the most viewers in 2021 and why it should be considered a priority. We also feel two weeks notice to hold a debate is more than adequate time to prepare. We hope Mayor Coogan changes his mind.