Man driving stolen Fall River vehicle arrested on multiple charges after fleeing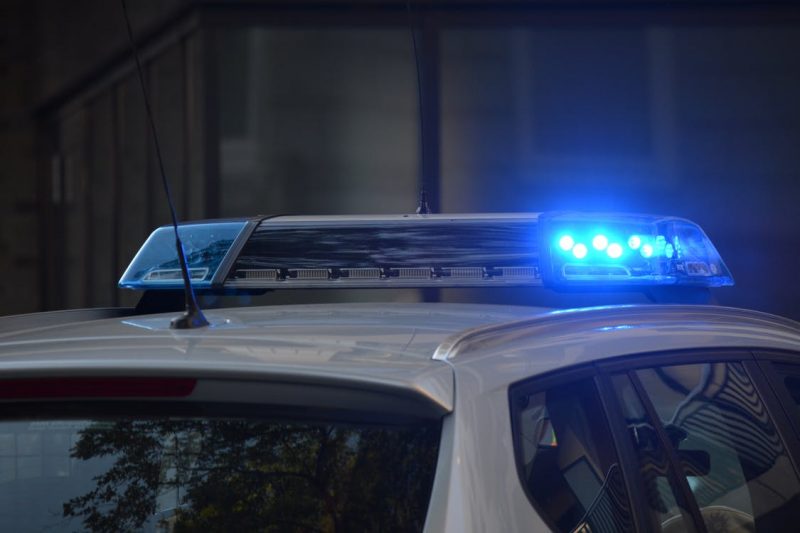 A man has been arrested on multiple charges after fleeing police while allegedly driving a stolen Fall River vehicle.
On Tuesday, May 11, 2021 at approximately 9:30 p.m., Dartmouth Police Officer Andrew Fredette observed a 2005 Honda Pilot operating erratically on State Road.
Upon conducting an RMV check on the Honda, it was learned that it had been reported stolen out of Fall River. In light of this, Officer Fredette attempted to conduct a motor vehicle stop, at which time the Honda fled from him.
Though Officer Fredette did not pursue the vehicle, he alerted Communications personnel and other officers of the situation.
Within minutes, Officer Matthew Correia located the now unoccupied vehicle in a parking lot off of State Road, with an unidentified male walking in close proximity to it.
Upon noticing the officer(s), the man fled across State Road towards the building formerly occupied by Sears Automotive, where he attempted to hide behind a large tree.
After officers took the male into custody without incident, they located approximately 100 grams of suspected Fentanyl and approximately 40 grams of suspected cocaine in his possession.
The male was subsequently identified as Derren Almeida, 32, of Campbell Street, New Bedford.
As a result of the incident, Almeida was charged with trafficking of Fentanyl, trafficking of cocaine, receiving a stolen motor vehicle, failure to stop for police, operating with a suspended license (subsequent offense), and speeding. In addition, Almeida also had four outstanding warrants.
According to Dartmouth Chief of Police, Brian P. Levesque, "As a result of this coordinated effort, both a dangerous individual and a large quantity of deadly narcotics were taken out of circulation, thus making the streets a bit safer, while also possibly saving countless lives. I could not be more proud of my officers and Communications personnel for how they reacted to, and handled, this dangerous incident."