Lafayette-Durfee House and Library to host Historical Holiday program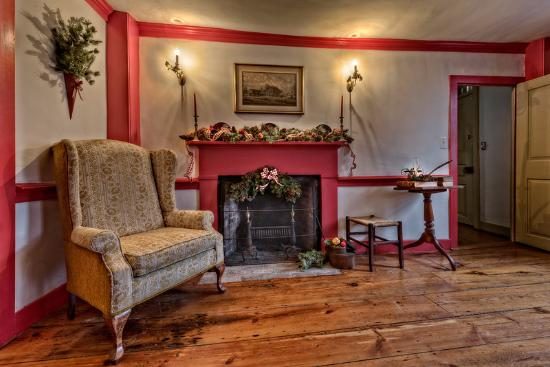 Fall River Public Library and the historic Lafayette-Durfee House invite children and families to their annual children's holiday program on Saturday, December 9 at 11 a.m. at the Lafayette-Durfee House, 94 Cherry Street, Fall River. The event will include storytelling, a craft, and a tour of the home, one of the oldest in Fall River.
The program will begin in the parlor of the home by its roaring fireplace with a reading of Clement Clarke Moore's immortal classic, The Night before Christmas. A selection of other holiday stories, including The Polar Express by Chris Van Allsburg, will also be shared, followed by a raffle. After the storytime, the children will be invited to make a holiday ornament in the home's kitchen.
Families will then take a guided tour of the fully restored colonial home built by Thomas Durfee sometime before the birth of his son, Revolutionary War hero Joseph Durfee, in 1750. The famed Marquis de Lafayette was once a visitor to the home, taking up residence in the second-floor bedroom of the southwest corner of the house.
"We invite families to take advantage of this unique opportunity to experience this fascinating piece of living history which exists right in our own backyard," said Children's Services Supervisor David Mello.
For further information contact David Mello at 508-324-2700, ext. 4, or visit the Library's website at fallriverlibrary.org.