Joe Biden calls for national mask use until November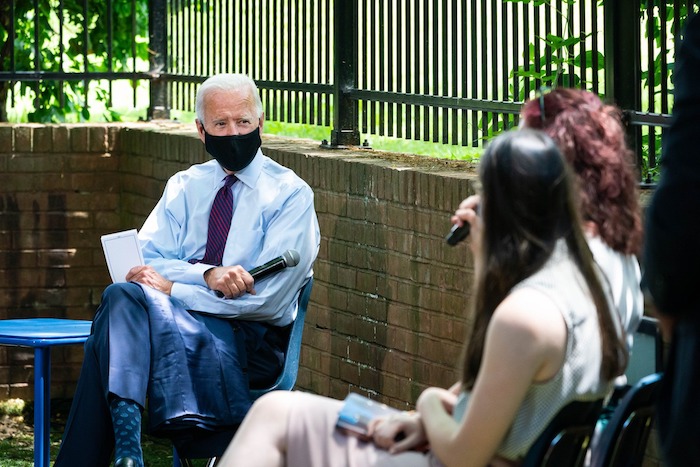 Chris Lisinski
Citing "overwhelming evidence" that wearing face coverings in public limits the spread of COVID-19, the Democratic presidential ticket called Thursday for governors in every state to order the use of face-coverings until at least November.
"Every single American should be wearing a mask when they're outside for the next three months at a minimum," presumptive presidential nominee and former Vice President Joe Biden said at an event alongside his running mate, U.S. Sen. Kamala Harris, according to video posted by the Associated Press. "Every governor should mandate mandatory mask wearing. The estimates by the experts are that it would save over 40,000 lives in the next three months. 40,000 lives if people act responsibly. It's not about your rights. It's about your responsibilities as an American."
Adherence with face-covering practices — which, after uncertainty at the start of the pandemic, have emerged as some of the most common strategies public health experts recommend — varies among states. Massachusetts Gov. Charlie Baker ordered all residents starting in May to wear masks or face coverings when they are unable to socially distance in public, and businesses can deny service to those who do not abide by the policy.