HELP WANTED: Steppingstone hiring full-time cook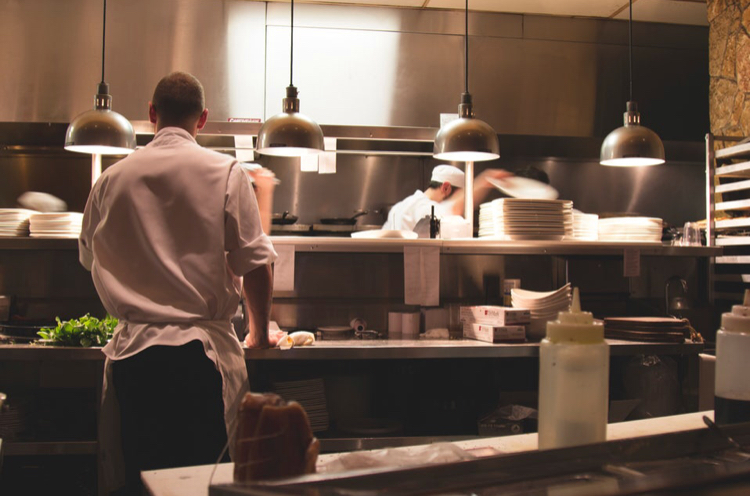 Steppingstone Inc.
JOB POSTING #429
Job Title: Cook
Mass.gov/JobQuest ID: 9829450
Close Date: 12/10/2017
Full-Time Position Monday thru Friday
Varied Daily Shifts & Every Other Weekend
PLEASE SUBMIT RESUME AND COVER LETTER TO:
Steppingstone, Inc.
522 North Main Street
Fall River, MA 02720
ATTN: HUMAN RESOURCES
JOB SPECIFICATIONS AND QUALIFICATIONS:
MOST IMPORTANT JOB FUNCTIONS:
Responsible for preparation and cooking of daily meals including breakfast, lunch, and dinner as well as preparing and cooking lunches for working clients. Responsible for clean-up while cooking.
Ability to read and follow recipes.
Drive the agency van to the food bank for order pick-up
Prepare the meals according to various menu requirements including serving the meal with help from program clients.
Supervise the client kitchen crew assigned to clean-up after each meal assuring that they follow various sanitary codes.
Supervise the kitchen crew assigned to major cleaning on each Friday following lunch assuring that they follow various sanitary codes.
Check all orders delivered on shift and rotate stock as new stock arrives.
Maintain storeroom in a neat, orderly and safe condition including keeping area free from empty boxes, other obstacles, etc.
Maintain kitchen/cooking area in a neat and orderly manner according to local and state health standards.
SKILLS AND ABILITIES:
Position requires good visual, hearing and speaking skills with or without assistive devices.
Able to communicate information effectively to others both verbally and in writing
Ability to lift 60 lbs.
Ability to stand for an extended period of time
Bending and lifting required
Manual dexterity
Valid driver?s license
Self-directed
EDUCATIONAL REQUIREMENTS:
Equal to completion of four years of high school with one to two years previous cooking experience preferred.