Fall River woman honored as Massachusetts Commonwealth Heroine
A Fall River resident was recently honored as a 2021 Commonwealth Heroine by the Massachusetts Commission on the Status of Women.
Representative Fiola nominated Jeny Gonzalez for the award due to her dedicated volunteer work throughout the pandemic. Each year, the Commission partners with state legislators to identify women who make outstanding contributions to their organizations and communities.
According to Fiola, Jeny has been a teacher at Milton High School since 2009, and has also been an involved community member and leader in Fall River.
"She is a dedicated member of the Ecuadorian and Hispanic community in Fall River and has been instrumental in organizing groups of residents to participate in City clean-ups."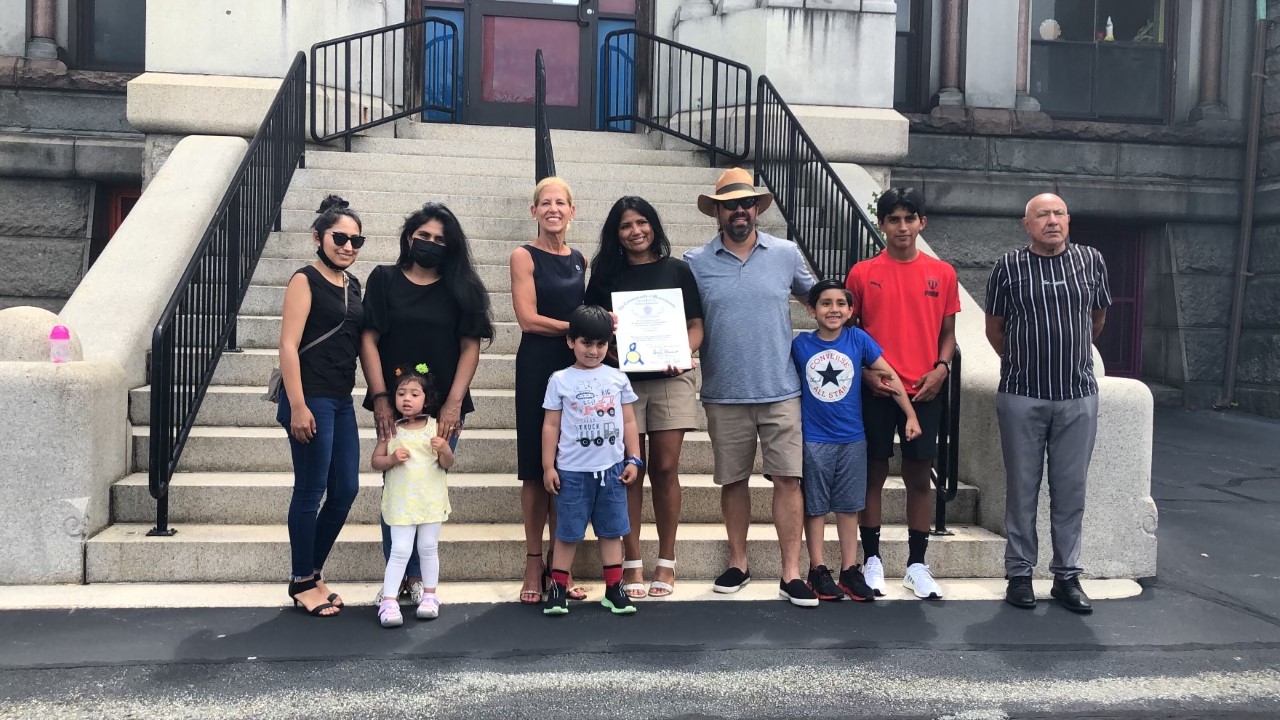 Jeny Gonzalez, along with her family and Rep Carole Fiola
Most recently, Jeny has stepped up during the pandemic to assist the Fall River Health Department in vaccine education and outreach efforts to the Spanish-speaking community, according to Fiola.
"She has gone above and beyond – reaching out to community lead-ers, visiting stores, and disseminating information about the safety of the Covid-19 vaccine, as well as where and how to obtain the vaccine. She has helped the City improve its vaccine education program and has already helped dozens of residents access the vaccine."