Fall River Water Department issues letter concerning drinking water and lead in the city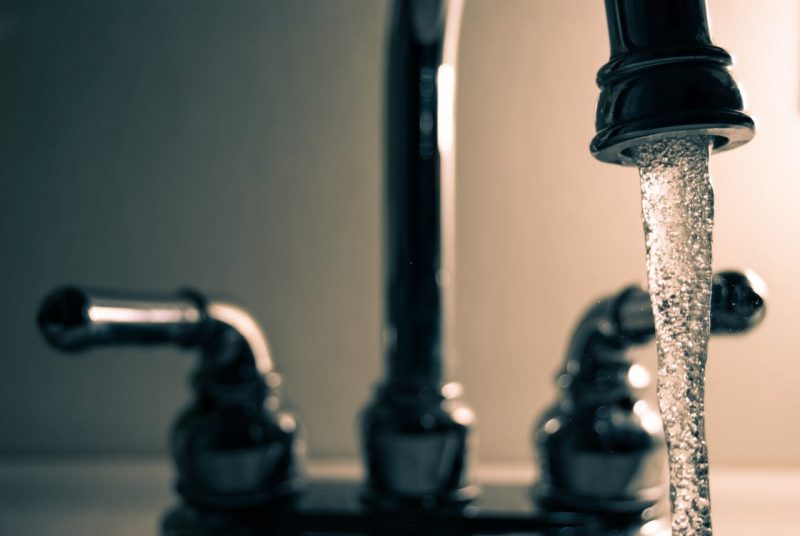 Although it was stated as not an emergency, the Fall River Water Department is letting residents know what they should do after the department failed to remove the required number of lead service lines.
The letter issued is as follows:
"Our water system failed to remove the required number of lead service lines in our distribution system between the period of September 30th, 2021, to October 1st, 2022. A service line is the pipe that connects your house to the water main in the street. Some older service lines built before 1986 may be made of lead. The lead service line removal requirement was implemented following an exceedance of the lead action level during Quarter 3, 2021. The lead action level is exceeded if the concentration of lead in more than 10% of tap water samples collected during any monitoring period is greater than 15 parts per billion (ppb).
"We routinely monitor for lead in water in homes with lead service lines as they are more likely to have elevated lead levels. We were required to collect 60 samples between July 1st, 2021, and September 30th, 2021. Eight (8) of these higher risk homes had elevated lead levels. The results of these routine samples for lead indicated a 90th percentile level of 0.016 mg/L (or 16 parts per billion). This level exceeded the lead action level of 0.015 mg/L (or 15 parts per billion). This means that more than 10% of the lead samples collected were above the lead action level. As a result, MassDEP required our system to remove at least 7% of all lead service lines in our distribution system service lines in the following twelve (12) months. Our system was unable to replace the required amount of lead service lines. This is a violation of the Massachusetts Drinking Water requirements, and we are required to provide you with this notice."
Exposure to lead in drinking water can cause serious health effects. Infants and children can have decreases in IQ and attention span. Lead exposure can lead to new learning and behavior problems or exacerbate existing learning and behavior problems. The children of women who are exposed to lead before or during pregnancy can have increased risk of these adverse health effects. Adults can have increased risks of heart disease, high blood pressure, kidney, or nervous system problems.
The Water Department has listed some steps you can take to reduce your exposure to lead:
• Always use only cold, fresh water for drinking, cooking, and food preparation. Run the cold water tap for at least one minute or until after it turns cold to flush out stale water as it may contain higher levels of lead.
• Use only cold, fresh water for preparing baby formula. Do not use water from the hot water tap to make baby formula. Lead dissolves more easily into hot water.
• Do not boil the water to remove lead. Boiling water will not reduce lead. Excessive boiling can increase lead levels as lead remains behind when the water boils away.
• Check whether your home has a lead service line. IF YOU DO, HAVE IT REMOVED.
-Please view the information on the Water Divisions webpage and the EPA' Protect Your Tap for more information about your home's service line, how to have it removed, or for information about plumbing materials in your home that may contain lead. Use EPA's Protect Your Tap tool to help identify if your service line is lead – see www.epa.gov/pyt.
• If you have a lead service line, you can test your water for lead at your own cost. You cannot see, taste or smell lead in drinking water. The only way to determine the level of lead in drinking water at your home is to have the water tested by a state certified laboratory. For information on how to get your water tested see www.mass.gov/certified-laboratories for a list of certified laboratories.
• Contact your health care provider if you have any health-related questions or contact your local health department to find out if your child needs to be tested for lead. A blood lead level test is the only way to know if your child is being exposed to lead. For more information on Massachusetts' childhood lead testing program, contact the Department of Public Health at 1-800-532-9571 or see www.mass.gov/orgs/childhood-lead-poisoning-prevention-program.
For more information, contact the Fall River Water Division at 1 Government Center Fall River, MA 02722, by phone at 508-324-2330 or by e-mail at water@fallriverma.org.