The Greater Fall River Hot Jobs List – March 07, 2020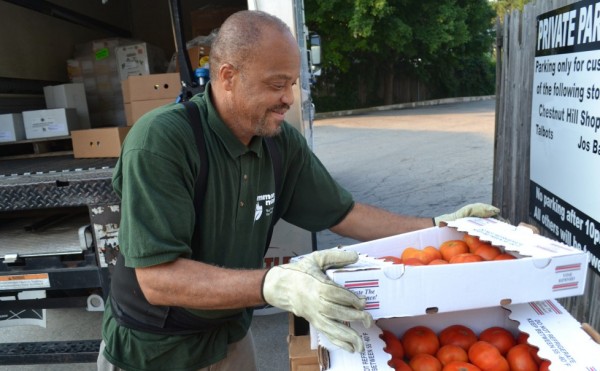 Here are the Hot Jobs in the Greater Fall River area from the NewBedfordGuide.com jobs database, as of March 07, 2020. If the job has a number in its title, you can find more information by going to the Massachusetts Job Quest web site. Click the right arrow to browse the next job. Want your job listed here? Contact leo@newbedfordguide.com.
Job Fair – Kilburn Mill (New Bedford)
Are you a talented job seeker looking to start your career? Do you have a career but want to switch jobs?
The Kilburn Event Center – the SouthCoast's premier event facility overlooking beautiful Buzzards Bay, is hosting their annual Kilburn Career Fair on Thursday, March 19th from 11 AM – 6 PM. Visit and share our event page with friends: https://www.facebook.com/events/476039759725282/
Participants will be featuring and offering potential employment positions in the areas of Lodging, Tourism, Recreation, Amusement, Restaurant, Food & Beverage, Casino, Country Club, Food Service and Healthcare. Supervisory as well as Management positions will also be available.
This event is for all ages and skill levels, from local high school students and graduates, to college graduates with specific degrees and skill sets, and will allow job seekers the opportunity to interact with a large number of local hiring managers and representatives.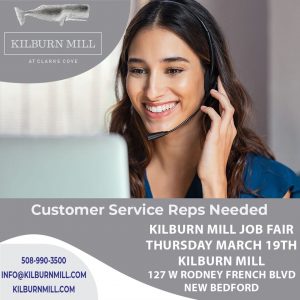 Kilburn is excited to bring a variety of businesses under one roof and hope you'll join us! Our goal is get you in the job of your dreams for 2020!
Kilburn Mills Event Center
127 West Rodney French Blvd.
New Bedford MA 02744

Are you an employer looking to hire? VENDOR SPACE IS NOW AVAILABLE
Reserve your booth by contacting kellie@kilburnmill.com or by calling (508) 990-3500 for more information.