Corky Row Club allegedly on the brink of closure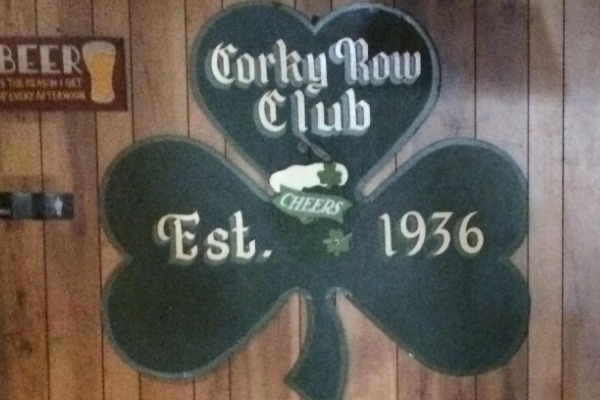 According to a GoFundMe page, a Fall River institution is on the brink of closing.
The Corky Row Club, located at 602 Third Street, Fall River, Massachusetts, recently celebrated its 82nd Anniversary. It is the oldest Irish American Club in the area and host to one of the largest St.Patrick's Day celebrations in New England.
A statement from the GoFundMe is as follows:
Nearly 100 years ago, a man built four houses in the neighborhood and called the area "Corky Row", (up where the Corks lived). At that time, a group of men living in Corky Row, gathered on a street corner to socialize. Shortly thereafter, they realized that a club was necessary and they rented a vacant storefront that provided a great place for them. Over the years, members were active and the club grew to a membership that topped over 800 at one time. They were quite athletic in all sports and these same men had an intense interest in politics, sending several members to the State House and City Government. Through the years in time of war and peace, members of the club and the neighborhood answered the call of their country serving in all branches of the military and being awarded many honors.
Today, unfortunately, the Corky Row neighborhood is in decline and the club has gradually lost membership and revenue to the point that we are on the brink of closing. Our club is more than just a building, it is part of Fall River's history. It represents who we are and what our mission is, which is to continue our commitment to the Irish culture in this area.
There is no easy way to say this: we need help. Any contribution you can send to us would help to ensure that this club will continue to play an integral role in the Fall River community and beyond.
You can contact the Club on their Facebook Page or at (508) 672-9476.