City of Fall River announces details concerning 4th of July festivities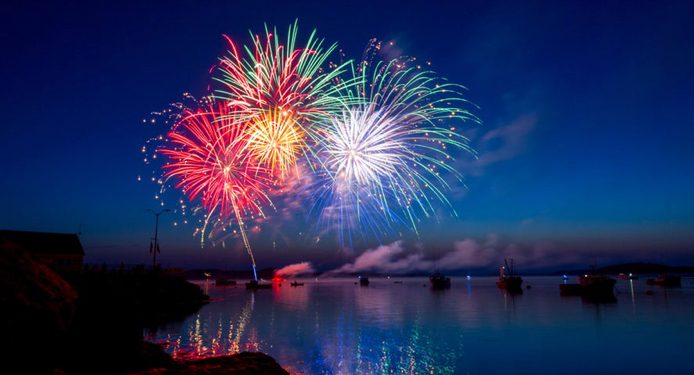 (FALL RIVER, MA- June 30, 2021)- Mayor Coogan has announced additional programming for the City of Fall River's July Fourth fireworks display.
The fireworks over the Taunton River, which will begin around 9/9:30pm, will be preceded by music and food trucks at both Heritage State and Bicentennial Parks.
The line-up for both locations is as follows:
Heritage State Park:
DJ set from 6pm-9pm
Food trucks (located along Heritage State bike path):
 Friskie Fries
 Red's RI
 Gnarly Vines Farm
 Del's Lemonade (located near sailing center)
Bicentennial Park:
Live music from the Fall River Community Band, a newly formed 40+ piece ensemble
performing American classics. Performance will run from 7:30pm-8:30pm in front of the
Iwo Jima Monument.
Food trucks (located near Davol St parking lot):
 Kona Ice
 Mad House Grill
Additional ice cream trucks and vendors will be present in between the two parks and along the boardwalk.
The morning of Monday, July 5th, the Mayor's Office will be partnering with community group Fall River Unified to hold a volunteer clean-up around the waterfront. Volunteers should meet at the Cove parking lot at 9am. Free Del's will be offered at the end of the clean-up, around 11am. Limited tools and supplies will be available.