Authentic Italian restaurant likely headed to Fall River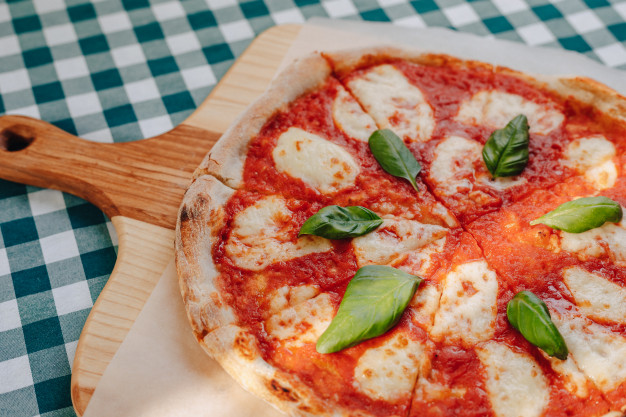 A restaurant that is unlike any in Fall River is on its way to becoming a reality.
Frank Marchione, a former food service manager and current Fall River developer, is looking to open a piece of Italy at the former Battleship Brewhouse location at the Boardwalk Crossing Plaza, which he owns. Marchione went in front of the Licensing Board Wednesday for a New All Alcohol Common Victualler License and to share his vision for Concetta.
"I believe we are becoming a renaissance city for restaurants."
Concetta, according to Marchione, will specialize in pizza and Italian food, but not just any Italian food.
Marchione is looking to serve Neapolitan pizza which has to abide by a set of rigorous standards called Associazione Verace Pizza Napoletana, AVPN. If the association doesn't give you approval, you are not serving legitimate Neapolitan pizza. The list of standards is long, but to give you a taste of what it takes for pizza to be authentically Neapolitan, the pizza must be garnished with ingredients preferably from Campania regions. The peeled tomato crushed by hand doesn't have to look too dense, but chunky. In the case of fresh tomato, it has to be chopped in slices. The buffalo mozzarella (chopped in slices) or the fior di latte (chopped into strips) have to be spread uniformly on the pizza.
The grated cheese (if used) has to be spread on the pizza with a circular and uniform movement of the hand. The fresh basil leaves are just put on the condiments. The extra virgin olive oil is poured with a spiral motion. The cooking must be done exclusively in a wood-fired oven, which has reached a temperature between 430-480C°. The pizza must also be within a diameter between 22 – 35 cm.
Marchione stated that only 90 restaurants in the United States are designated as AVPN.
In addition to Neapolitan pizza, Concetta would also be serving traditional Italian pastas and meats.
The restaurant is expected to be a full sit down and takeout establishment with 71 seats to relax and enjoy a meal. The hours of operation are expected to be Monday through Saturday 11:00 a.m. to 1:00 a.m. and Sunday noon to 1:00 a.m.
Marchione received the license he was requesting, and if all goes well, Concetta will be open by the end of the year.