The Narrows Center releases May lineup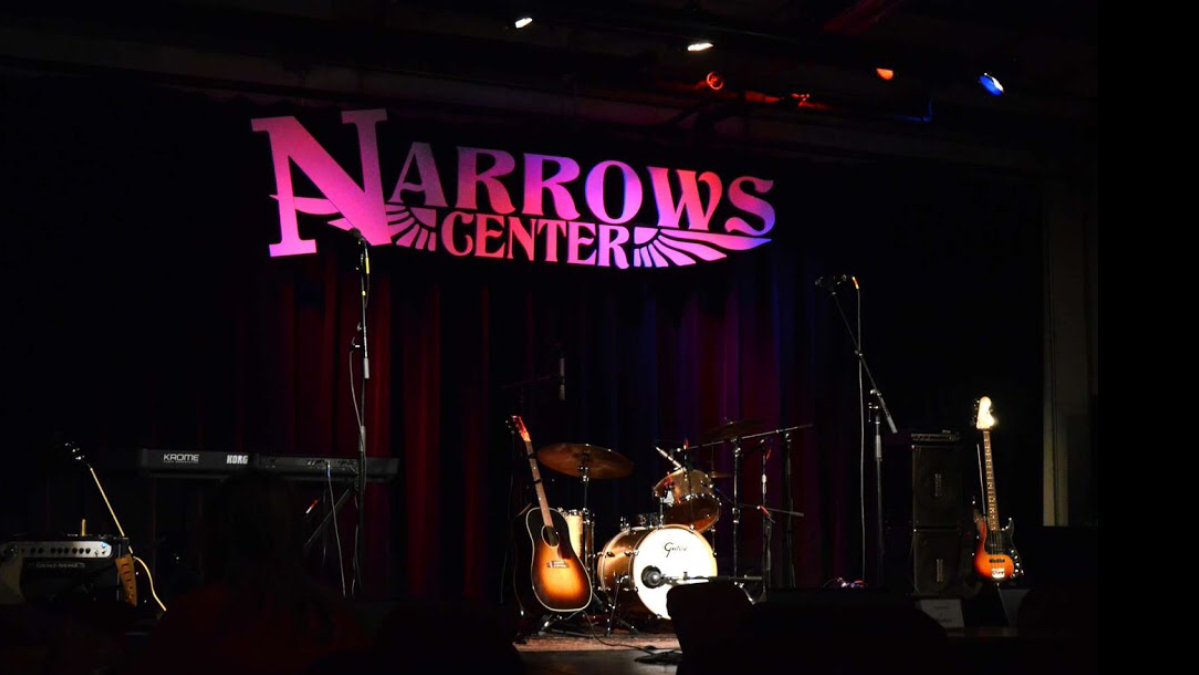 FALL RIVER— The Narrows Center offers another great lineup this month. In the gallery, there will be a free reception for "The Art of Work, Textiles and the American Dream" by Deborah Baronas on Saturday, May 5th from 1-4pm.
Here's the May schedule of upcoming events. For a full list, visit the website. Doors open at 7pm and shows start at 8pm, unless otherwise noted.
Thu, May 3. Eilen Jewell. As the reigning Queen of the Minor Key, Jewell leads a tight quartet, blending influences of surf noir, early blues, rockabilly, and 1960s era rock and roll. $27 Advance; $30 Day of Show.
Fri, May 4. The Steel Wheels. Hailing from the Blue Ridge Mountains of Virginia, The Steel Wheels are familiar with the traditions of folk music and how a string band is supposed to sound. $22; $25.
Sat, May 5. FREE EVENT: Quechechan River Rail Trail History Walk. B.M.C. Durfee High School and UMass Dartmouth Students will perform at the rail trail, reenacting narratives from actual Fall River residents from the era. The event begins at the Quechechan River Rail Trail at 1pm. In the case of rain, the entire event will be held at the Narrows.
Sat, May 5. John Cafferty & the Beaver Brown Band. One of the best and most popular unsigned acts in the country, this band is always a sell out. $30 Advance; $32 Day of Show.
Sat, May 12. Donna the Buffalo. One of the most dynamic and determined bands touring America for since 1989, Donna the Buffalo has created a community through their distinctive, groove-heavy, and danceable music. $27; $30.
May 16. Slaid Cleaves. Now twenty-five years into his storied career, Cleaves' songwriting has never been more potent than on his new album Ghost on the Car Radio. $25; $27.
May 17. Danielle Nicole. Founding member, lead singer, and bass player of Kansas City blues-rock band Trampled Under Foot, Danielle Nicole returns with her own hot band. $22; $25.
May 18. Margaret Glaspy and Julian Lage. Don't miss this wonderful indie folk, jazz double-bill. $27; $30.
Sat, May 19. Eric Lindell. Lifelong roots musician extraordinaire, Eric Lindell has been winning legions of fans around the world since his 1996 debut album, Bring It Back. $30; $32.
Wed, May 23. Gongs of Joy: Gong Bath Meditation. Come to clear, energize and balance through the deep vibration and resonance of gongs. Bring a mat, blanket, or chair with you to relax. Doors open at 7pm. Meditation begins at 7:30pm. $20.
Fri, May 25. Justin Townes Earle. With fearless, personally charged lyrical insight and infectious melodic craftsmanship, the young veteran singer-songwriter has built a rich, personally charged body of work. $35; $40.
Sat, May 26. Jesse Colin Young. Critically acclaimed solo artist and lead singer of the legendary classic rock band, The Youngbloods, took the nation by storm when The Youngblood's single "Get Together" became a prominent soundtrack for peace. $42 Advance; $47 Day of Show.