The Greater Fall River Hot Jobs List – August 03, 2018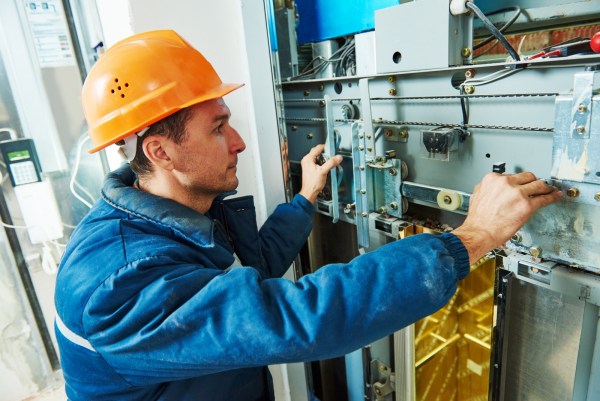 Here are the Hot Jobs in the Greater Fall River area from the NewBedfordGuide.com jobs database, as of August 03, 2018. If the job has a number in its title, you can find more information by going to the Massachusetts Job Quest web site. Click the right arrow to browse the next job. Want your job listed here? Contact leo@newbedfordguide.com.
Associate Character Illustrator – Derby Management
You are a good match if…..
• If you have exceptional drawing abilities and have a driving passion to create visually professional and creative characters, we're looking for you!
• You are a passionate, multi-faceted consumer products Illustrator with digital and hand illustration skills that can hit the ground running in a fast-paced team environment.
• More specifically, we are looking for a character illustrator with an ability to adapt to changing creative priorities. You thrive on new challenges and love working in a creative, collaborative fast-paced team environment.
If you are looking to make a creative impact with a rapidly growing team apply today by sending your resume and samples of your creative work:
• Three or more samples of character illustrations that you have created
• Other graphic design work showcasing your particular talents
• Please submit a link with your resume or a PDF, but no more than 3MB
Short Description
We are looking for a strong visual artist who can work in a wide range of styles and can come up with new innovative ones as well. The ideal candidate embraces challenge and growth, and thrives in a team environment where they will be asked to contribute to projects involving illustration, packaging and graphic design.
Why is our client a great career move?
If you would like to work for a company where your creative skills are essential to success, and your proven past successes are appreciated and valued, then please read further.
The Creative department should be highly respected for their ability to quickly solve product issues and concerns, and committing to "making it happen" and initiating follow-through. The business result of these efforts is a great new product acceptance and rapid response to market trends
The company has experienced steady growth for three decades. The company is profitable, competes in very stable industries and mature markets, and the founder absolutely respects talent and effort.
Lastly, if you feel your advice and recommendations were not encouraged in past assignments, this position is different as it reports to the Director of Product Design who believes your assessment of customers, products, and market developments is essential information to run the business profitably.
Specific Responsibilities
• Capture and communicate an abstract concept in a visually appealing illustration.
• Provide multiple creative solutions to a project with pencil roughs
• Further develop character art and design on the computer
stages.
• Organize and update design sketch & trend boards for use and reference at all times.
• Help maintain organizational support to the team. Document and preserve all illustrations, design layouts, and design development information for future reference.
• Ensure projects are completed with the highest quality and within the designated time line.
• Create artwork to be used in packaging, trade shows and merchandising
Creative Skills
• Highly perceptive and talented at drawing.
• Emphasis on the ability to do hand drawings
• Creativity and consistency with style.
• Excellent eye for color, proportion and (camera) perspective.
• Need skills in composition, lighting, form, anatomy, eye flow, contrast, and color theory
• Highly organized with the ability to multi-task across several ongoing projects.
• Must have excellent listening and communication skills
• Strong interpersonal and presentation skills.
Tech
Extremely proficient with Adobe Creative Suite, primarily Illustrator, InDesign, and Photoshop as well as Sketch
Bonus Points: Experience and knowledge of girls toys and accessories
EXPERIENCE
• Associate's degree in design or related field, Bachelor's degree preferred
• Desired areas of study include: Toy Design, Industrial Design, Product Design, Concept Art, Illustration, or Animation
• Two or more years' experience in professional Graphic Design/Illustration.
• Strong portfolio demonstrating artistic creativity, concept innovation; technical knowledge, and visually appealing imagery
• Outstanding Illustration output with character design or comics
• Experience in managing project timelines and product quality.
• Working understanding of materials for both softgoods and hardgoods (plastics, fabrics, etc.)
• Interest in toy, vehicle, character development or juvenile product preferred
ATTRIBUTES
• Ability to conceptualize across a broad range of aesthetics and styles, and visualize in 3 dimensions.
• Target-oriented, self-reliant work ethic, adherence to deadlines and quality consciousness.
• Receptive to critique.
• Good communication and interpersonal skills
• Efficient – tackling problems in a timely manner
• Independently resourceful – researching solutions with minimal supervision
• Travel Requirements: Minimal
This position is full-time and in-house. Remote working is not a possibility
Interested in applying? See full details and how to apply here.