Owner of Wareham park remembers 13-year-old killed in crash, sets up fundraiser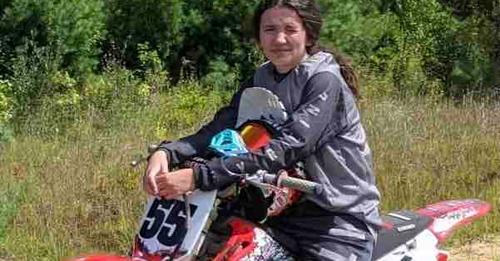 A 13-year-old from Carver died Monday and the loss is being felt throughout the community.
Ava Pioppi lost her life far to soon in a dirt bike accident at a park in Wareham.
The devastating loss is not only being felt by her friends and family, but also by Jacob Morrison, owner and operator of Wareham MX, the park where Pioppi lost her life.
Morrison shared his thoughts on Pioppi on a GoFundMe page to help her familiy with expenses.
"Ava loved dirt bikes. She loved riding at the track and doing the summer camps every week. She was always happy every time I saw her. She had her whole life ahead of her."
Morison wants to make sure that Pioppi will not be forgotten.
"Ava will be forever missed. We will always keep her memory alive. I plan on planting a beautiful tree at the track in honor of her."
As of this writing, the fundraiser had raised over $22,000 in just a few hours.