Flooding and Flash Freezing possible this weekend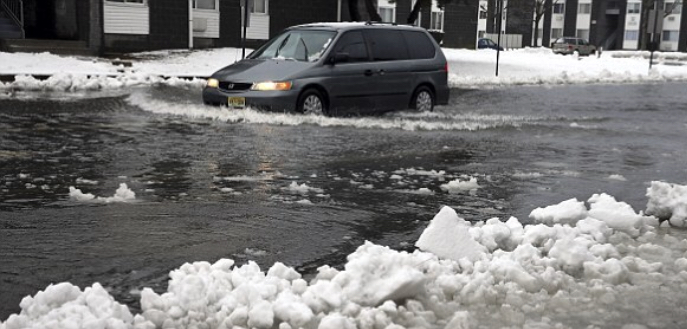 Heavy rain is expected to overspread the region Friday afternoon and evening and continuing into Saturday morning. Storm total rainfall amounts of 2 to 3 inches, and up to 4" in some areas are forecast over the entire region. Heavy rain combined with rapid snow melt will result in the possibility of some river and stream flooding along with the potential for isolated ice jam flooding on rivers (except Cape Cod & the Islands). The heavy rainfall combined with snow clogged storm drains may also result in significant urban/street flooding and flooding of low-lying/poor drainage areas.
Strong 45-55 mph wind gusts late Friday into early Saturday could lead to a few downed limbs or small trees; isolated power outages are possible. There may be periods of dense fog on Saturday morning as well. As the heavier rain ends Saturday morning, temperatures will begin to drop from west to east, and they will rapidly dip below freezing during the afternoon and evening on Saturday, potentially resulting in flash-freezing. As the temperatures fall across the region, black ice may develop and any ice jams on rivers may freeze Saturday night and Sunday. This may cause hazardous travel conditions as well as extended river flooding.
Timing
Friday through Saturday: rain and flooding
Saturday into Sunday: cold temperatures, refreezing and icing
Threats
– Elevated Flooding Risk (rivers, streams, low-lying and poor drainage areas)
– Freezing rain and/or flash freeze
– Dense fog
– Strong and Potentially Damaging Winds
For up to date weather warnings and preparedness tips, visit: Massachusetts Emergency Management Agency (MEMA)