Fall River's "Forever Paws" update on "Pip," the abused dog that needed an amputation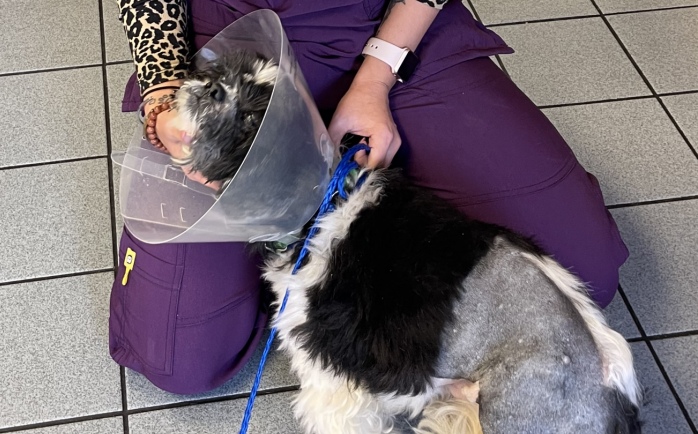 Last week Fall River Reporter shared the story about Pip when he arrived at Forever Paws. You can read that story here.
"Pip had his surgery yesterday: leg amputation, matt removal, dental extractions, and his neuter. The surgery went well and we picked him up today. He is in foster care right now, where he will remain until he is ready for adoption.
We wanted to say a HUGE Thank You to Dr. Nicholas Dagenais and the entire team at New England Animal Hospital for taking Pip's case on during such a crazy time. We are so very appreciative of all you did for him, and all you do for the community.
Pip would not have been able to receive his second chance at life if it wasn't for all of you. Thank you to everyone who prayed for him, kept him in your thoughts, shared his story and donated. We couldn't have done it without, and we are so very grateful to each and every one of you.
#prayersforpip
#thankyou
#grateful
#familypetsaresuperheros
#community
#foreverpawsfamily"-Forever Paws.
Forever Paws photo.
Forever Paws photo.
Forever Paws photo.