Fall River Police respond to several reports of shots fired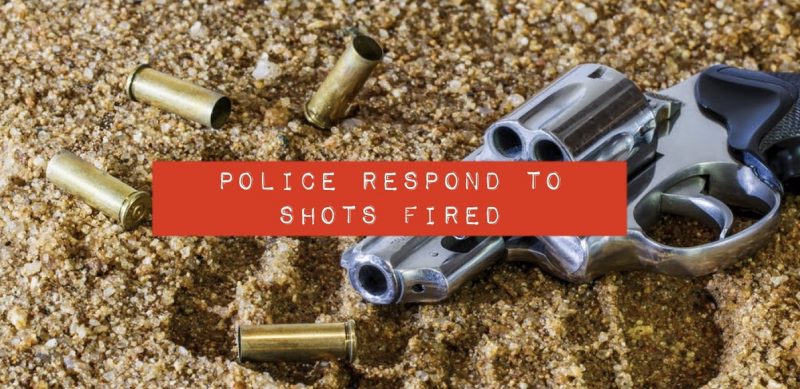 On January 12th 2018 at approximately 10pm, Officers Derek Pereira, Tyler Paquette, Mike Silvia, Brendan McNerney and Sean Aguiar of the Fall River Police Departments Uniform Division were dispatched to the intersection of Pine and Orange Streets in regards to a shots fired complaint. While investigating the Pine Street complaint and performing a canvas of the area, Officers Silvia and Paquette reported hearing what sounded like 5 gun shots in the area of Bedford and O'Grady Streets. A canvas of both areas was performed with no evidence of gun activity being found.
A cell phone caller contacted police reporting that he observed three flashes and heard three bangs as he was traveling down Lowell Street toward Nashua. He observed a male run to a dark colored SUV and flee the area at a high rate of speed.
Officers Pereira, Silvia, DeMello, Paquette and Sergeant Bryan Nadeau responded to the area. While canvasing this area, Officer DeMello located a hole in a gutter on a Lowell Street home. Further investigation led to the discovery of a second and third hole located in the window frame and porch of the Lowell Street home.
On January 13th, 2018 at approximately 8:40pm, Officer Kiel Huard and Michael McConnell of the Fall River Police Departments Uniform Division was dispatched to the 200 block of Aetna Street in regards a ShotSpotter activation and citizen complaints of gunshots. During a canvas of the area, numerous citizens reported hearing gunshots but no evidence was located at that time.
On January 14th 2108 at approximately 6:30pm, Officer Sean Aguiar was dispatched to Maple Gardens in regards to a vehicle with bullet holes in it. On his arrival he located a 2008 Jeep with bullets in the driver's door and front fender. Detective Jon Rose from the Major Crimes Divisions Identification Unit was dispatched to collect any possible evidence.
Anyone with information is urged to contact Officer Derek Pereira (Dpereira@FRPD.ORG) or Kiel Huard (Khuard@FRPD.ORG) at the Fall River Police Departments Uniform Division 508-676-8511 or call the Police Departments anonymous tips line at 508-672-TIPS(8477).