Drivers in Massachusetts add to State Police "What could go wrong? segment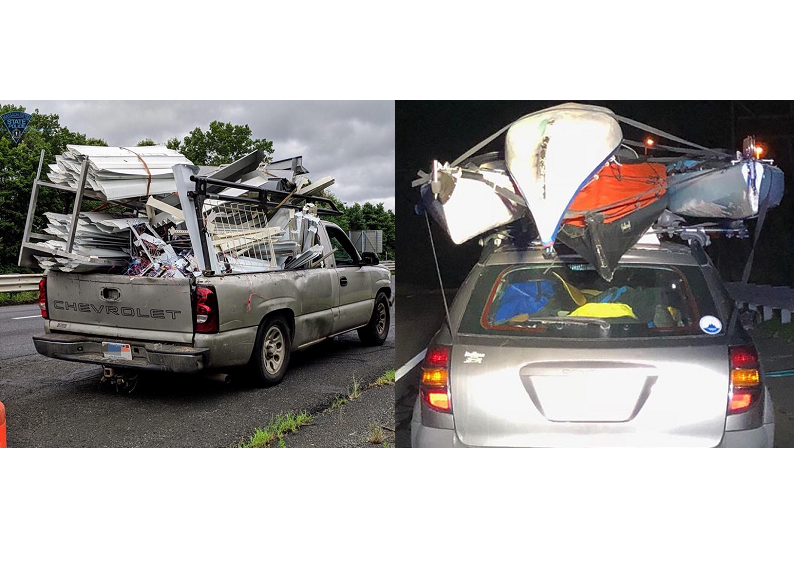 Massachusetts State Police continue to stop drivers who appear to fearlessly drive on the highway with hazardous loads on or in their vehicle.
Early this morning, Trooper Nick Favaloro stopped a vacationer returning from the Cape on Route 1 in Danvers.
The driver was cited for an unsafe load.
Recently, Trooper Joel Daoust stopped a pickup on I-291 in Springfield. The driver was cited for unsecured load, tire tread depth violation and an inspection violation.
The Massachusetts State Police ask to please make your vehicle safe before taking to the roads both for your safety and the safety of all those around you.