United States to see possible French fry shortage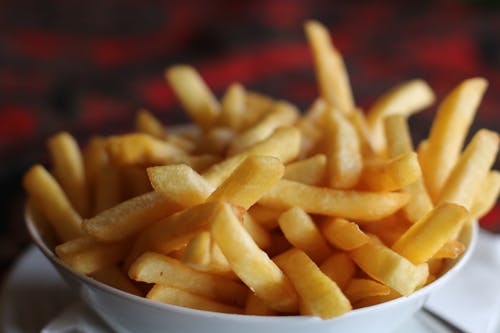 Do you love French fries? Due to unfavorable weather conditions and demand, you may eventually discover that they are not on the menu.
According to Bloomberg, cold weather and French fry demand have caused potato processors to rush to buy and ship to keep French fries on the menu across North America.
"French fry demand has just been outstanding lately, and so supplies can't meet the demand," Travis Blacker, industry-relations director with the Idaho Potato Commission.
In addition to the demand, the U.S. Department of Agriculture has forecasted that potato output will drop 6.1% this year, the lowest total since 2010.
Cold weather across the United States and Canada caused frost and damage to potato crops which in turn has caused potatoes to be smaller or to have supplies totally abandoned.
No reports of French fries being off the menu have been documented. Whether that will change remains to be seen.