Taunton man sentenced for molesting 13 year old girl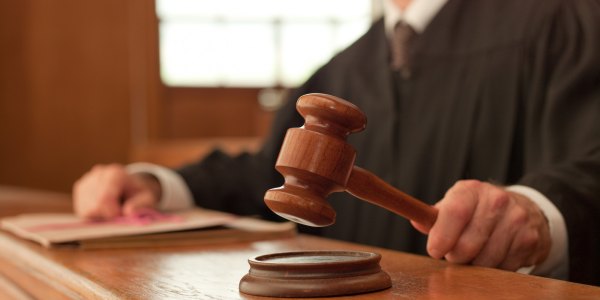 A 43-year-old Taunton man, who was charged in connection with a 2015 case where the defendant assaulted a 13 year old girl with the intent to rape her, was convicted after a jury trial on November 26, 2018 and sentenced in Fall River Superior Court to serve 10 to 15 years in State Prison followed by 5 years of probation, Bristol County District Attoney Thomas M. Quinn III announced.
According to Jennifer Sowa of the Bristol County District Attorney's Office, Hercules Teixeira was convicted by a jury for the crimes of Assault with intent to Rape a Child and Indecent Assault and Battery on a Child.
On May 8, 2015 the 13 year old juvenile victim attended a dance in Taunton with friends. At the conclusion of the dance the victim went to a friend's house where she spent the night. The next morning the victim's friend left his home and the victim was alone in the residence with her friend's step father, the defendant. While the victim was showering the defendant attempted to gain entrance to the bathroom. The defendant repeatedly attempted to grope the victims breast and genital area. The defendant persisted and was able to pull up the victim's shirt assaulting her by touching and licking her breasts . The defendant then exposed himself to the victim and attempted to force his genitals into her mouth. The victim took evasive action and the defendant ejaculated on the side of her neck.
Throughout this incident the victim resisted and told the defendant to stop. The defendant drove the victim to another friend's house where she was visibly upset. The victim's clothes were seized and sent to the Massachusetts State Police Crime Lab for analysis. Some of the defendants DNA was detected on the victim's sweater.
During a sentencing hearing held before Judge Thomas McGuire, Assistant District Attorneys Casey Smith and Jennifer Thompson argued for a 10 to 15 year state prison term followed by probation. The defendant recommended 4 to 6 years to the State Prison with probation.
Judge McGuire sentenced the defendant to serve 10 to 15 years in State Prison, followed by 5 years of probation.
"I am very pleased the jury convicted the defendant of molesting the victim who was almost 30 years younger than he. The defendant abused a position of trust and engaged in very "vile" criminal conduct," District Attorney Quinn said. "Unfortunately the victim will have to carry this memory with her forever. However, the jury verdict and sentence imposed by the Court can help her move forward with her life. I commend the victim for her perseverance in this case."