Red Cross looking for all blood type donations, type O at critical need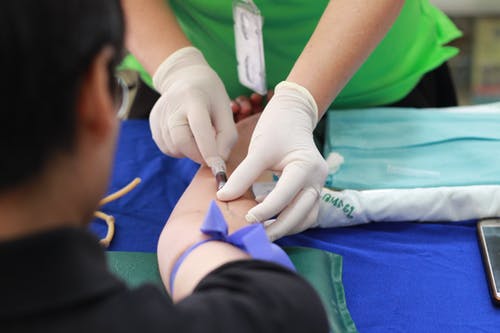 WASHINGTON, D.C. – May 14, 2019 – The American Red Cross has a critical need for type O blood donations and urges individuals to give now to help ensure a sufficient blood supply for patients in need. Currently there are just six units of type O blood available for every 100,000 people, but at least two times that amount is needed every day.
"Type O blood is the most needed blood type in the hospital, but the Red Cross is currently facing a shortage of this important blood type across the country," said Dr. Pampee Young, chief medical officer, Red Cross Biomedical Services. "Type O negative is the universal blood type and is what emergency room personnel reach for in the most serious situations when there is not time to determine a patient's blood type; and type O positive blood can be transfused to any positive blood type patient and is also critical in trauma situations. We are asking donors to give blood as soon as possible to ensure patient needs can be met in the days and weeks ahead."
While type O is critically needed, platelet and blood donors of all types are urged to give now to help trauma patients and others who depend on lifesaving blood products.
Donors are encouraged to schedule a blood donation appointment today by using the Blood Donor App, by visiting RedCrossBlood.org, or calling 1-800-RED CROSS. Individuals can also open the Red Cross Blood skill on an Alexa-enabled device with a selection of prompts such as, "Alexa, open Red Cross Blood Skill" and ask, for example, "Alexa, find a blood drive."
Treating Trauma with Type O Blood
May is Trauma Awareness Month and the Red Cross urges all eligible type O donors to roll up a sleeve and donate blood to help ensure hospitals are ready the moment an injured patient arrives. Only seven percent of the population has type O negative blood—their donations throughout the year help ensure patients have the blood products they need, when they need it.
Dr. Jennifer Andrews, pediatric hematologist at Children's Hospital at Vanderbilt and medical director of the Vanderbilt University Medical Center Blood Bank emphasizes the importance of type O blood when addressing urgent medical needs.
Last month approximately 11,500 fewer type O blood donations were collected due to spring break schedules and end of the school year activities reducing the number of scheduled blood drives in communities.
$5 Amazon.com Gift Card for Those Who Give
In thanks, all those who donate blood or platelets with the Red Cross May 1 through June 10, 2019, will receive a $5 Amazon.com Gift Card via email. (Restrictions apply; see amazon.com/gc-legal. More information and details are available at RedCrossBlood.org/Together.) Additionally, those who come to give May 24-28 will receive an exclusive Red Cross-branded T-shirt, while supplies last.
A blood donation takes about an hour from start to finish, but the actual donation itself only takes about 8-10 minutes. Donation appointments are encouraged to reduce possible wait times. Donors can also save up to 15 minutes at the blood drive by completing a RapidPass. With RapidPass, donors complete the pre-donation reading and health history questionnaire online, on the day of donation, from a mobile device or computer.
In most states, individuals who are 17 years of age (16 with parental consent where allowed by state law), weigh at least 110 pounds and are in generally good health may be eligible to donate blood. High school students and other donors 18 years of age and younger also have to meet certain height and weight requirements.