Pfizer may seek emergency use approval next week for COVID-19 vaccine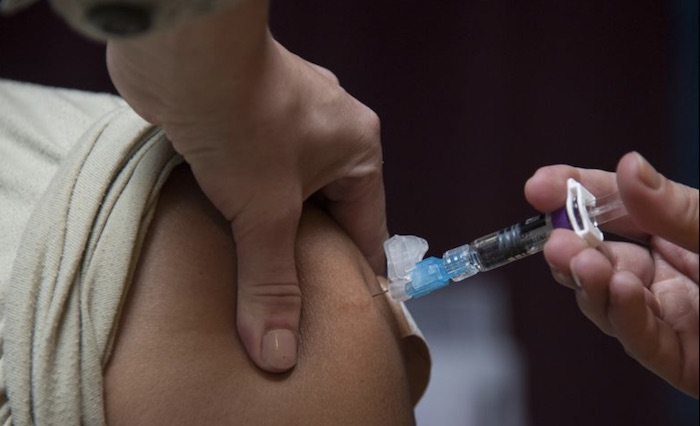 By Michael P. Norton
With its CEO calling it a "great day for science and humanity," Pfizer and its partner BioNTech announced Monday morning that its vaccine candidate was more than 90 percent effective in preventing COVID-19, with no serious safety concerns observed.
The results of the Phase 3 study were promising enough for the companies to announce plans to submit an emergency use authorization to the U.S. Food and Drug Administration, with the expectation that it will be submitted during the third week of November. The companies say by then they will have accumulated the necessary median of two months of safety data following the second and final dose of the vaccine candidate.
"We are reaching this critical milestone in our vaccine development program at a time when the world needs it most with infection rates setting new records, hospitals nearing over-capacity, and economies struggling to reopen," said Dr. Albert Bourla, Pfizer chairman and CEO.
The clinical trial, which began July 27 and has enrolled 43,538 participants to date, is continuing. Based on current projections, the companies said they expect to produce up to 50 million vaccine doses globally in 2020 and up to 1.3 billion doses in 2021.
"The first interim analysis of our global Phase 3 study provides evidence that a vaccine may effectively prevent COVID-19. This is a victory for innovation, science and a global collaborative effort," said Ugur Sahin, CEO of BioNTech. "When we embarked on this journey 10 months ago this is what we aspired to achieve. Especially today, while we are all in the midst of a second wave and many of us in lockdown, we appreciate even more how important this milestone is on our path towards ending this pandemic and for all of us to regain a sense of normality. We will continue to collect further data as the trial continues to enroll for a final analysis planned when a total of 164 confirmed COVID-19 cases have accrued. I would like to thank everyone who has contributed to make this important achievement possible."