Nor'easter headed toward southern New England could drop up to a foot of snow and bring 40 mph winds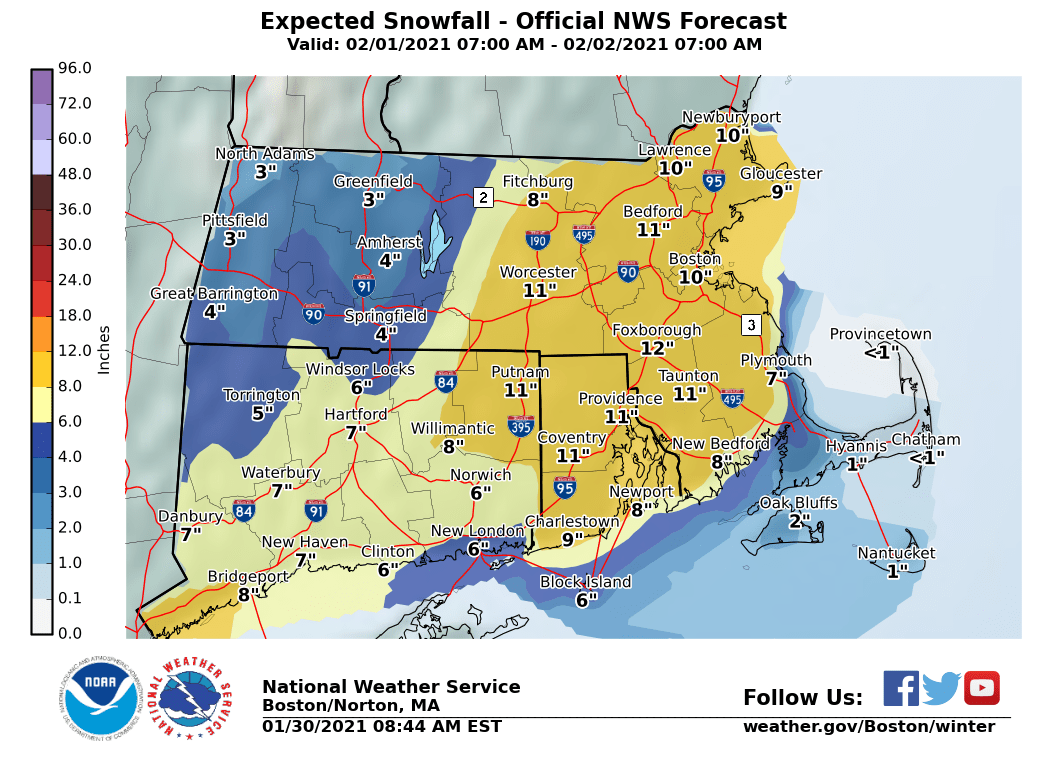 There is the likelihood for a significant winter storm later Monday into Tuesday.
The biggest concern continues to be heavy snow accumulations and strong winds which may result in coastal flooding/beach erosion along the eastern MA coast.
According to the National Weather Service, there is moderate confidence on a significant winter storm. There is still uncertainty, however, where the risk for heaviest snow will occur in addition to storm intensity, timing, and the rain/snow line.
The NWS stated that there is a a greater than 50 percent chance that southern New England will see 8 or more inches of snow.
Strong winds may result in scattered and isolated power outages across eastern Massachusetts and Rhode Island which may also include some downed trees.
Coastal flooding and beach erosion will be possible along the eastern Massachusetts coastline during high tide.
The potential for significant snow is possible across the entire region.
According to the NWS, snow is likely, mainly after 3pm on Monday. Northeast winds of 9 to 18 mph, with gusts as high as 32 mph are expected with snow accumulation of 3 to 5 inches possible.
It is expected to continue to snow Monday night with blustery conditions. Winds are expected to be even stronger with a northeast wind 18 to 21 mph, with gusts as high as 39 mph. New snow accumulation of 4 to 8 inches possible.
On Tuesday, snow is likely before 11am, then a mixture of rain and snow is likely. It is likely that it will still be breezy, with a north wind 17 to 20 mph, with gusts as high as 36 mph.
On Tuesday night there is a chance of snow before 10pm which will be followed by mostly cloudy skies. North wind is expected to be 11 to 15 mph, with gusts as high as 29 mph.