NOAA releases their winter weather outlook and their findings may surprise you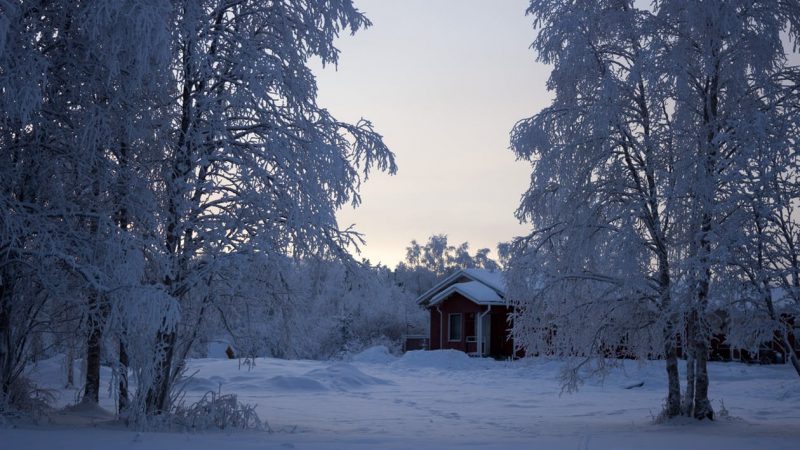 The middle of October has been colder than expected. According to the National Oceanic and Atmospheric Administration, that trend is not expected to continue in the Northeast.
According to NOAA's Climate Prediction Center winter weather outlook, a mild winter could be in store for much of the United States this winter. From December through February, above-average temperatures are expected across the northern and western U.S. along with Alaska and Hawaii.
An El Nino is also expected which would being wetter conditions to he south and drier conditions to the north.
Here are more details on the NOAA Winter Outlook report:
Temperature
Warmer-than-normal conditions are anticipated across much of the northern and western U.S., with the greatest likelihood in Alaska and from the Pacific Northwest to the Northern Plains.
The Southeast, Tennessee Valley, Ohio Valley and Mid-Atlantic all have equal chances for below-, near- or above-average temperatures.
No part of the U.S. is favored to have below-average temperatures.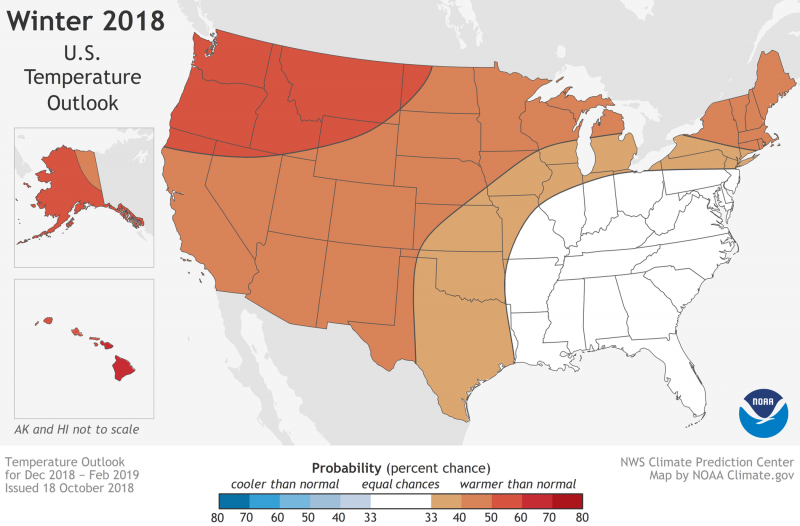 Precipitation
Wetter-than-average conditions are favored across the southern tier of the U.S., and up into the Mid-Atlantic. Northern Florida and southern Georgia have the greatest odds for above-average precipitation this winter.
Drier-than-average conditions are most likely in parts of the northern Rockies and Northern Plains, as well as in the Great Lakes and northern Ohio Valley.
Drought
Drought conditions are likely to persist across portions of the Southwest, Southern California, the central Great Basin, central Rockies, Northern Plains and portions of the interior Pacific Northwest.
Drought conditions are anticipated to improve in areas throughout Arizona and New Mexico, southern sections of Utah and Colorado, the coastal Pacific Northwest and the Central Plains.
NOAA's seasonal outlooks give the likelihood that temperatures and precipitation will be above-, near- or below-average, and how drought conditions are expected to change, but the outlook does not project seasonal snowfall accumulations. Snow forecasts are generally not predictable more than a week in advance. Even during a warmer-than-average winter, periods of cold temperatures and snowfall are still likely to occur.
NOAA's Climate Prediction Center updates the three-month outlook each month. The next update will be available on Nov. 15.