MA legislature passes ARPA bill with investments in the SouthCoast , pay bonuses for essential workers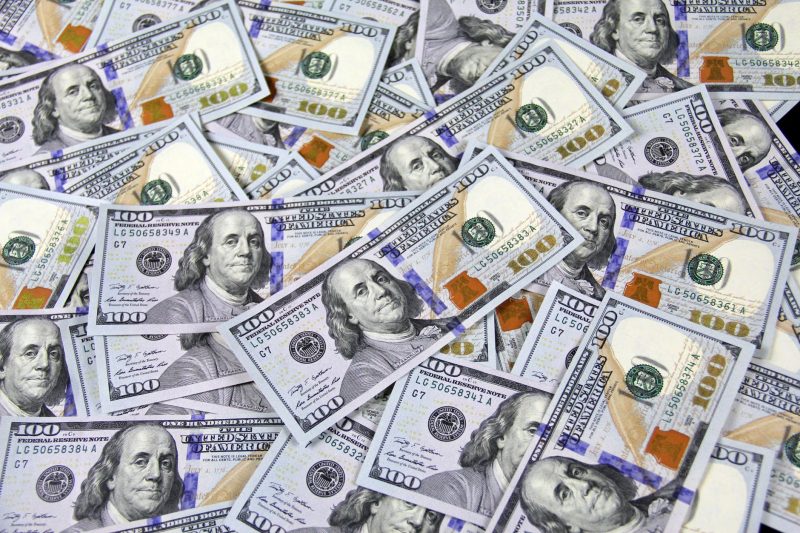 December 3, 2021 – BOSTON – Today, the Massachusetts Legislature passed a $4 billion bill that directs federal American Rescue Plan Act funding to assist the Commonwealth's ongoing recovery, with a particular focus on making equitable investments and ensuring that communities disproportionately impact by the COVID-19 pandemic are prioritized. Using this framework, the compromise legislation delivers supports to critical sectors such as health care, mental and behavioral health, housing security, environment, and workforce development with a focus on helping families, essential workers and small businesses.
"The legislature has used the once-in-a-lifetime opportunity that the American Rescue Plan Act funds represent to fuel an equitable recovery and support the communities most impacted by the pandemic," said State Senator Michael J. Rodrigues (D-Westport), Chair of the Senate Committee on Ways and Means. "With the integral advocacy of the SouthCoast delegation, this bill rises to the challenge of making meaningful investments in mental health, public health, workforce development, affordable housing, and so much more. It ensures those hit the hardest by COVID-19—families, essential workers, and small businesses—are being helped the most. Thank you to my colleagues in the legislature, in particular our local delegation, who diligently worked to ensure our residents will benefit equitably as we chart a path forward."
"I am happy that the towns of Somerset, Swansea, Dighton and the city of Taunton in my district were able to get some money for important and necessary infrastructure projects through the ARPA funding," said Representative Patricia Haddad, (D-Somerset). "I was happy to work with my colleagues to advocate for funding from the ARPA bill as money like this does not come around very often."
Representative Paul A. Schmid, III (D-Westport) stated, "The ARPA funding is a great opportunity to address critical needs in our communities, I believe the funding that has already been secured is a tremendous first step. We will continue to fight for further funding in Bristol County as the remaining monies are distributed."
"I was proud to work closely with my colleagues and our local delegation to advocate for the SouthCoast in this landmark bill," said Representative Alan Silvia (D-Fall River). "Facing the challenge of our continued recovery from the impacts of the COVID-19, we have been able to use these funds to support public health, local small businesses, and economic and workforce development, and address the needs of the communities hit hardest by the pandemic."
""I am proud to have worked with my colleagues to pass this transformative bill, which makes critical investments to industries most affected by COVID-19. We focused on equitable distribution to vulnerable areas of the Commonwealth including healthcare, human services, housing, economic development, education, food security, environmental resources and infrastructure," said Representative Carole Fiola (D-Fall River). "Additionally, the $300,000+ investments to our historic North Park, Watuppa Rowing Center and to Fall River Arts and Culture and on our waterfront ensure our quality of life is also enhanced. This first round of ARPA funds will impact our local communities for years to come."
Among the many investments that will affect the entire Commonwealth, one of notable impact to the SouthCoast is $200.1 million to transform our local and regional public health infrastructure and provide equitable access to high quality protections for all Massachusetts residents. This funding includes $98.8 million for public health infrastructure and data sharing upgrades, and $71.1 million for direct grants to local boards of health to be prepared to respond to future public health threats. Additionally, $260 million will be directed to acute hospitals impacted by the COVID-19 pandemic.
The SouthCoast delegation was instrumental in advocating for a number of investments that will aid the Commonwealth's post-pandemic recovery in general and will be of particular importance to the strengthening and reestablishment of the SouthCoast's economy and workforce development. These include $500 million towards premium pay bonuses for essential workers, up to $2,000 per worker and $500 million in timely relief to small businesses through the Unemployment Insurance Trust Fund. The bill also includes $150 million for public housing authorities to maintain and upgrade existing infrastructure, $100 million for vocational school infrastructure, $90 million for marine port infrastructure investments focused on the promotion of offshore wind development and $25 million for Greening the Gateway Cities program to support tree planting.
Also, the conference committee report includes $15 million for regional high-demand workforce training at community colleges, $15 million to enhance and diversify our cybersecurity sector with partnerships between public higher education institutions and private businesses and $7.5 million for community colleges to help train underserved populations for green jobs.
Additionally, the ARPA bill included other notable investments for the SouthCoast:
•$14 million for agricultural economy supports, including $6.5 million for cranberry growers
•$1 million for the town of Westport to support project management, planning, design, engineering and construction of water and sewer infrastructure improvements along the entire Route 6 corridor.
•$1 million for Battleship Cove to support the maintenance and care of historic naval vessels.
•$500,000 for a need-based scholarship pilot program to provide financial assistance to economically-disadvantaged individuals who actively enroll in a full-time police academy conducted by the Municipal Police Training Committee.
•$250,000 for the Southeastern Regional Planning and Economic Development District to support the management of the Assawompsett pond complex including, but not be limited to, the management and eradication of invasive weeds in Long pond and other flood management efforts.
•$250,000 for HealthFirst Family Care Center in Fall River to manage the health clinic at Durfee High School.
•$210,000 for Frederick Olmsted North Park for outdoor terraced seating to replace the cement stairs on the slope of the park.
•$200,000 for water infrastructure projects in Somerset.
•$150,000 for HVAC installation at the Macomber Elementary School in Westport.
•$75,000 for the Fall River Arts and Culture Coalition for diverse programing in the city.
•$50,000 for the Freetown Food Pantry.
•$50,000 for the Watuppa Rowing Center for ADA compliance improvements and additional programming equipment.
•$50,000 for the Hix Bridge Engineering Landing Engineering Project.
Having been passed by the House and Senate, the legislation now goes to Governor Baker for his signature.