Despite perception, Fall River overdoses are decreasing, but that may not tell the whole story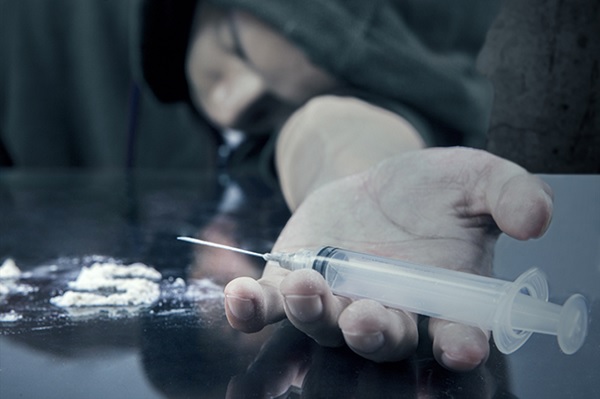 It may appear as if drug overdoses in Fall River have increased as of late, but according to the statistics, the opposite is true. However, there may be multiple reasons why.
If you listen to the scanner, in particular last Saturday, it may appear that at times, overdoses are coming in one after another. In actuality, at least recently, all of those calls are not turning into Fall River overdoses.
Now, this obviously isn't to say that overdoses and drug use in Fall River is not a concern. It is one of the more important issues the city is facing. It is just that things may not always be what they appear, and in this case, appearance may not be all of the story in more ways than one.
In referencing what appeared to be a spike in overdoses in Fall River Saturday, Fall River Reporter contacted Niki Fontaine, Senior Opioid Clerk in Fall River's Opioid Task Force.
"I did hear the same thing that there was a sudden spike of overdoses, however, I believe that included surrounding towns such as Somerset and others. We had 3 known overdoses where 911 was called. We average 2-3 a day. Lately, we have been showing much lower numbers."
"Another thing that happens often is the 911 call goes out as a possible overdose but turns out to be something totally different."
Now the lower numbers may give the appearance that Fall River is seeing a downturn in overdoses, but Fontaine isn't sure that is the case.
"We have been showing much lower numbers, but I believe there are a few reasons for that. People are not calling 911 as much because they have Narcan accessible and they do not want an increased risk of COVID and the data for the months of March, April, and May are not complete as city hall was closed down and so the data we have for those months only include police data, not EMS & PD combined per usual."
As an example, Fall River saw a marked decrease of 57 recorded overdoses in March 2020, as the city saw 106 in March 2019. There was a less prominent discrepancy in April (51 in 2020, 70 in 2019) and May (44 in 2020, 63 in 2019), but still a big enough gap to give credence to Fontaine's assertions. June 2020 saw 62 overdoses and 97 in 2019.
While overdoses in January and February of 2020 also saw some decreases compared to 2019, those statistics could be attributed to more Narcan accessibility as the COVID-19 pandemic had not yet begun.
While the overdose statistics are suspected to be lower than reality, Fontaine stated that the overdose death numbers are "as accurate as we can get it."
March 2020 saw 5 deaths and 10 in March 2019. There were also 5 overdose deaths in April of 2020 with 6 in 2019. May 2020 totaled 6 overdose deaths compared to 6 in 2019. June saw 6 ODs in 2020 and 10 in 2019.
As Fall River and the rest of the state gradually come out of the COVID-19 pandemic, it remains to be seen if the overdose numbers will continue to drop compared to 2019.