August schedule released at Narrows Center in Fall River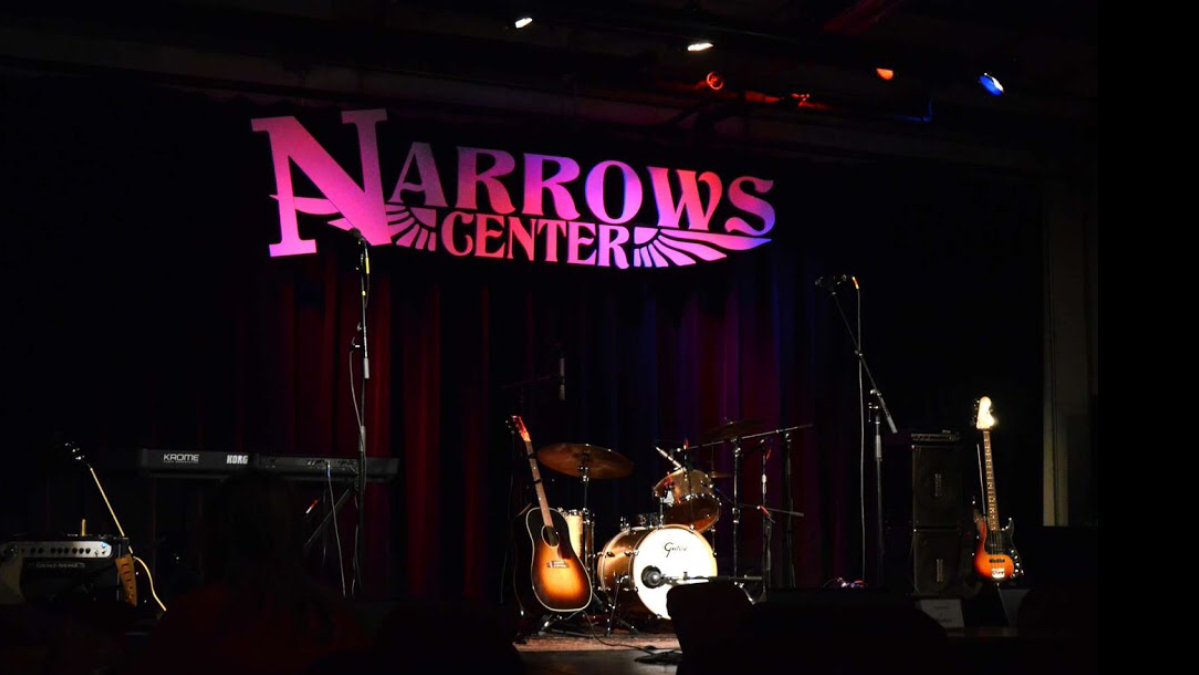 FALL RIVER— The Narrows Center offers another full schedule of events during the month of August, as well as the annual golf tournament held at the Swansea Country Club.
Here is the August schedule of upcoming events. Doors will open at 7 p.m. and shows start at 8 p.m., unless otherwise noted.
Thu, Aug. 2. Outlaws. For over 40 years, the Southern Rock legends celebrated triumphs, endured tragedies and survived legal nightmares to remain one of the most influential and best-loved bands of the genre. $49 Advance; $54 Day of Show.
Fri, Aug 3. Adam Ezra Group. It's difficult to impart the roots-steeped, road-trippin' essence of the Adam Ezra Group into a single word, but front man Adam Ezra nonetheless keeps one in mind as something of a mantra: COMMUNITY. $25 Advance; $27 Day of Show.
Sat, Aug 4. Angela Perley & the Howlin' Moons and Anne McCue. Armed with electric guitars, swooning vocals, and songs that split the difference between rock & roll and dreamy psychedelia, Angela Perley & the Howlin' Moons pack the biggest punch of their career with Homemade Vision. $20 Advance; $22 Day of Show.
Tue, Aug 7. Justin Hayward (of the Moody Blues). SOLD OUT.
Wed, Aug 8. New Orleans Suspects with Jennifer Hartswick. This New Orleans Supergroup combines irresistibly tight funk, soulful horns, Americana based rhythm and blues, and a pinch of jam-band to create a uniquely funky groove. $27 Advance; $30 Day of Show.
Thu, Aug 9. Comedy Night with Jim Colliton & Steve Sweeney. Jim Colliton is a confused middle-age man who can spin soccer games, school drop offs and lunches into his comedy material based around his life as a dad and husband. $22 Advance; $25 Day of Show.
Sat, Aug 11. Ninth Annual at NCFTA. This Golf Tournament will be held at Swansea Country Club. Registration is at 12 p.m. Shotgun start at 1 p.m. Dinner at 6 p.m. $125 Entry Fee; $500 for a Foursome.
Sat, Aug 11. Jaimoe's Jassz Band. Legendary drummer and founding member of the Allman Brothers Band, Jaimoe and his Jasssz Band play American music. They combine elements of Jazz, Blues, Rock-n-Roll, and R&B into a unique blend that captures the spirit and stirs the soul. $32 Advance; $37 Day of Show.
Thu, Aug 16. Mipso. Classic folk-rock and modern alt-country mingled easily with Appalachian tradition, Mipso's music is lush and forward moving. $22 Advance; $25 Day of Show.
Fri, Aug. 17. Shawn Mullins. After a series of indie record releases, Shawn Mullins' critical breakthrough came with his Grammy-nominated No. 1 hit, "Lullaby" followed by Americana No. 1, "Beautiful Wreck." $27 Advance; $30 Day of Show.
Tue, Aug 21. Dave Mason and Steve Cropper: Rock & Soul. Rock and Roll Hall of Famers, Dave Mason and Steve Cropper join and play together for the first time on one stage to deliver a night of timeless music and endless hits, performing material that defined a generation. $72 Advance; $77 Day of Show.
Thu, Aug. 23. Angie Dolan Memorial Foundation's Comedy Night. This is the 5th Annual Comedy Night Fundraiser to benefit the Angie Dolan Memorial Foundation. The night will include raffles, live auction, appetizers, and will feature three of the top comedians from the Boston area. $50 per ticket.
Fri, Aug. 24. Iris DeMent. 'The Trackless Woods,' DeMent's sixth studio album, is unlike anything else in her illustrious career. Inspired by Anna Akhmatova's "Like A White Stone," DeMent puts the Russian poet's words to music. $37 Advance; $42 Day of Show.
The Narrows Center is a 501(c)(3) non-profit charitable organization. For more information, Contact the box office at 508-324-1926.