Taunton man involved in crash that crushes car Wednesday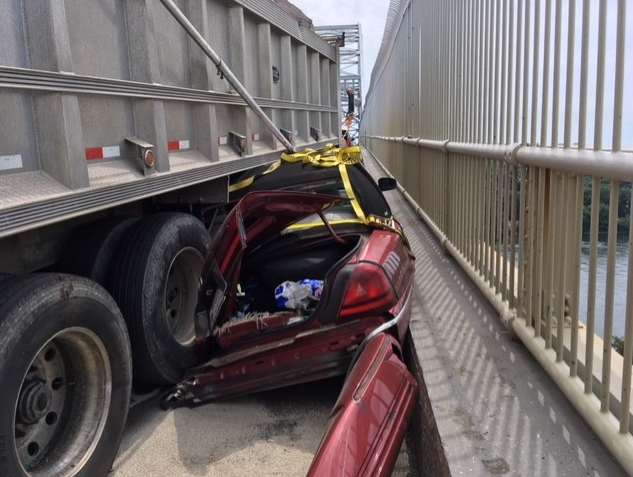 A frightening scene took place on the Sagamore Bridge this morning.
According to Massachusetts State Police, at 11:38 a.m. Troopers responded to a crash between a car and tractor-trailer on Route 6 Eastbound of the Sagamore Bridge in Bourne.
The car was wedged beneath the tractor-trailer and was leaking gas, according to police.
The crash involved a Mercury Marquis and a Mack tractor-trailer owned by a Taunton landscaping company. The Mercury driver, an 86-year-old Quincy man, was transported to Beth Israel-Plymouth with suspected minor injuries.
The tractor-trailer driver, a 53-year-old Taunton man, was not injured.
As of 5:00 p.m., all lanes on the bridge had reopened.