Police, Fire, MSP Air Wing, EMS and a bystander combine to find and rescue missing 85-year-old in Massachusetts
A collaborative effort helped locate a missing woman this morning.
According to Dave Procopio of Massachusetts State Police, this morning the Massachusetts State Police Watch Center contacted MSP Air Base-Lawrence on behalf of Weymouth Police to request the State Police Air Wing's assistance in finding a missing 85-year-old woman.
Joan Cafferelli, who has memory impairment, was staying with family members in Weymouth. She had been last seen by family members last night.
Weymouth Police conducted a social media campaign that resulted in a citizen reporting seeing the missing woman walking on Idlewill Street in Weymouth early this morning.
State Police helicopter Air 4, piloted by Sergeant Timothy Foley and Tactical Flight Officer Trooper Joseph Conley, arrived on scene shortly after 11 AM today After approximately 20 minutes of searching, the flight crew observed the missing woman lying behind a garage next to a field off of Hyde Street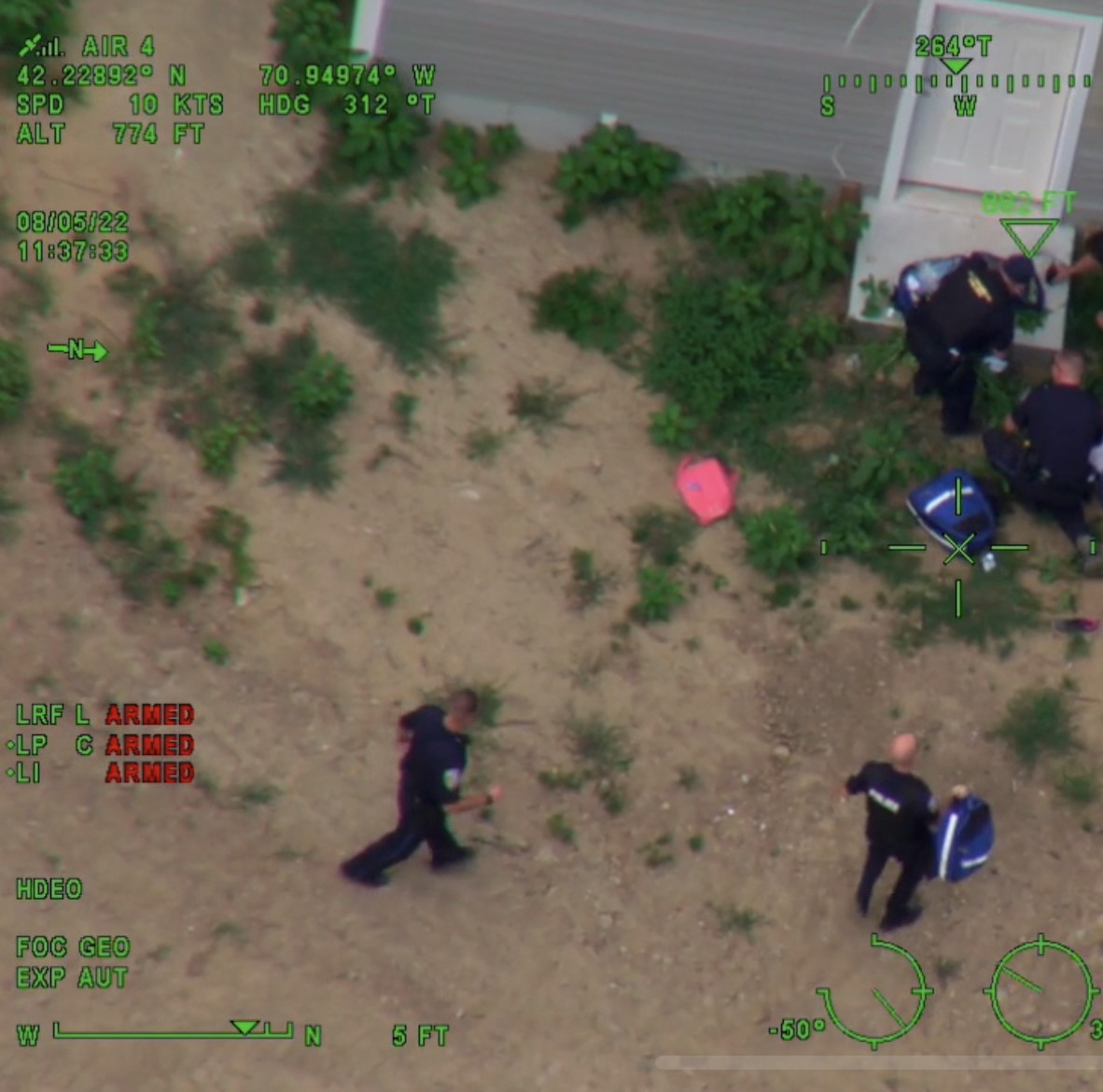 Photo courtesy of Massachusetts State Police
The flight crew directed Weymouth Police and Fire assets, as well as an EasCare Ambulance crew, to the woman's location. First responders on scene began providing emergency medical aid and the woman was quickly transported to South Shore Hospital, where she is reported to be in fair condition.
In addition to Weymouth Police and Fire and the MSP Air Wing, the Quincy Police, Environmental Police, and Metropolitan Law Enforcement Council Drone Unit assisted in the search.