Fall River Firefighters fought serious garage fire Thursday night, two injured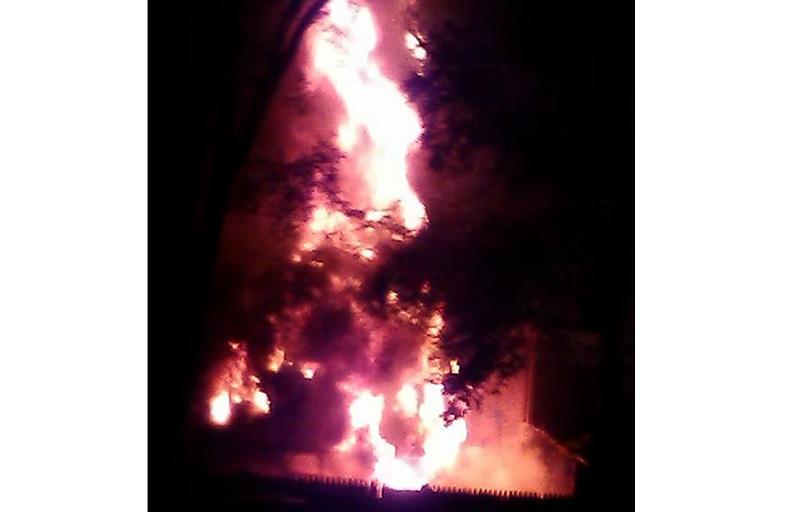 Fall River Firefighters battled a fully involved garage fire Thursday night.
The call came in shortly after 11:00 p.m. to 631 King Philip Street.
According to Fall River Fire Chief John Lynch, the garage, worth $75,000, is a total loss. The contents of the garage, worth $25,000, were also lost.
Surrounding houses were unscathed due to the quick and skilled work of the Fall River Fire Department.
1 elderly female and 1 firefighter received minor injuries.
The cause of the fire was investigated by Deputy Chief St Martin FRFD and Lt Bernier FRPD and it was determined as accidental.