Bristol County Agricultural High School announces names of graduates, graduation details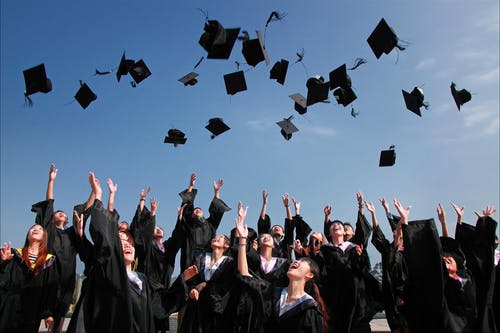 Bristol County Agricultural High School has announced graduation details and the names of each graduate.
Graduation is set for Thursday, June 1st at 6:30 pm. The event will take place on the school's baseball field. If weather impacts the evening ceremony, the rain date will be on Friday, June 2nd.
Graduates will be given 4 tickets. The tickets will give you access to the seating on the field. If you have more than four guests, they will be able to stand/sit along the fence (see graphic below), and they can bring their own seat if they prefer. The school will provide the tickets at the mandatory graduation rehearsals on Tuesday, May 30th and Wednesday, May 31st at 8:30 am.
Students are NOT allowed to decorate their caps for graduation. Handicap and elderly seating will be available (limited quantity) on the field facing the graduates. The school will be providing transportation from the parking lot to the seating area on the field. Parents will be facing the graduates (overlooking the farm) on the field, and graduates will be facing home plate.
Graduation rehearsal is mandatory. If you do not participate in the graduation rehearsal you will not be able to walk at graduation. Students will be reporting to the high school at 5:00 pm to conduct a mini rehearsal on graduation day.
Parking is limited on the south side of the campus that cannot accommodate all guests, so the school is encouraging graduates and families to use the same vehicle to come to the ceremony. There will be handicap parking along the tree line at Gilbert Hall and the student parking lot has approximately 90 spaces (combined). Additional parking will be at the hayfield.
Here are the 2023 graduates of Bristol County Agricultural High School:
Agricultural Mechanics
Nicholas Baker
Hannah Chaves
Emma Connors
Dylan Jacinto
Eli Lamanuzzi
Christopher Mahoney
Sarah Manoli
Harley McCallops
Amanda Pallotta
Ryan Raposo
Abby Russell
Aiden Sarrazin
Jacob Valcourt
Animal Science – Large
Sophia Anger
Sophia Cederholm*
Lauren Corbett
Samantha Douglas
Sarah Douglas*
Samantha Goulart
Jade Holmes*
Olivia Johnson
Olivia Leighton*
Ella Nicolau
Jennifer Olson
Bridgette Perry
Addisyn Petrulli*
Stephanie Riley
Vivian Rivera
Emily Santos*
Sophia Severino
Animal Science – Small
Angelina Araujo*
Aidan Camara
Hunter Canedy
Vera Figlock*
Samantha Holewka Cabral
Angelika Kern
Emma Lasson
Kailey Macleod
Noah Marchesseault*
Vanessa Mateus
Abigail Medeiros
Amber Melo
Abigail Nelson
Margaret Nixon*
Allison Quinlan
Rylee Rodriques
Trista Staton
Arboriculture
Anthony Ashe*
Nathan Baker
Brennan Bingham
James Chiavaroli
Cyrus Gonsalves
Dharma Hallinan
Kayla Hoogerzeil
Karolina Majkut
Elaina Savage
Taylor Sirois*
Phoebe Wamboldt
Floriculture
Madison Bosse
Abigail Collins
Arianna D'Olimpio
Aida Delano*
Olivia DeSimone*
Lauren Ferry
Sydney Higson
Madaline Latvis*
Alex Mackay
Colleen McCarthy*
Jaelyn Moniz*
Kimberly Morales-Roldan
Adrianna Quartochi
Georgia Roderiques*
Kenza Rooslet
Juliet Storer
Landscape Design & Contracting
Keegan Carr
Amber Clark
Nicholas Darling
CJ Jorge
Julie McGlone
Justin Mosman
Shaun Pillsbury
Adriana Rego
Emma Rego
Jeramiah Santiago
River Silva
Sierra Silva
Ryleigh Sylvia
Natural Resource Management
Sarah Bergeron
Jonathan DePontbriand
Lexi DiCorpo
Margaret Graham*
Rachel Harrington*
Emma Jamrin
Emily Jolin
Aidan Lauzier
Dylan Lippert
Jake Meyer
Benjamin Quintin*
John Silva*
Alexis Steele
Aidan Thomas
Marissa Vaquero
* National Honor Society